New accessible footbridge takes shape at Dawlish railway station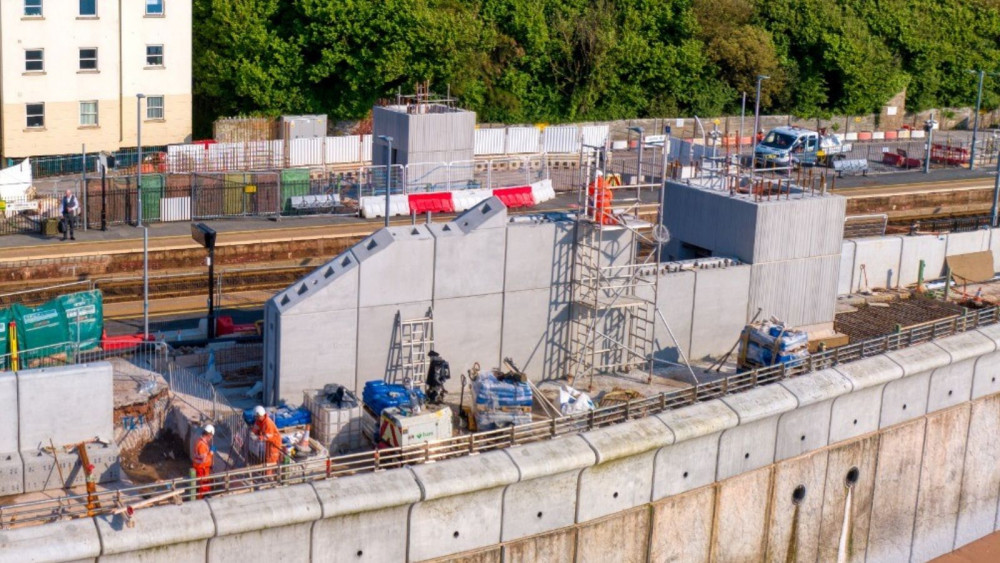 Work progressing on the footbridge (Network Rail)
A new accessible footbridge with lifts at Dawlish railway station is continuing to take shape as work progresses.
Pre-cast concrete units have been craned into place for the wall on the seaward side, and the lift towers are becoming more visible.
The footbridge is due to open this summer.
A Network Rail spokesperson said: "We're making good progress with the new accessible footbridge with lifts for Dawlish station.
"Over the weekend, we lifted in some of the pre-cast concrete units that make up the wall which will shield the bridge's staircase from the elements."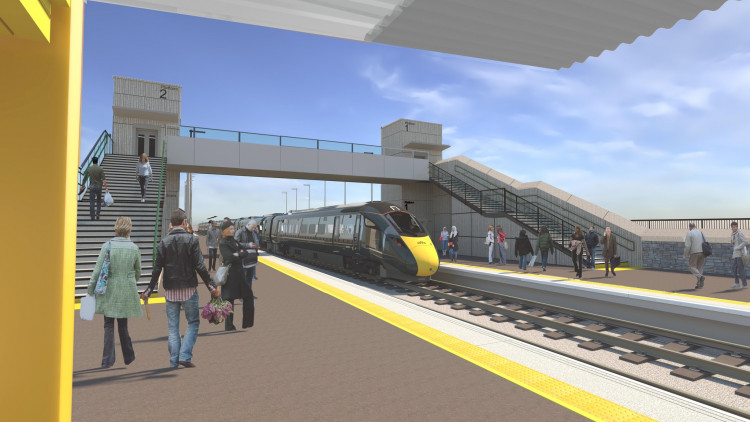 Artist's impression of the finished footbridge (Network Rail)
What is the progress of other projects at the railway?
Dawlish's new £80m sea wall is now in its "final stages" as construction of a link bridge connecting the two sections nears completion.
Netting and fencing work on the cliffs between Dawlish and Holcombe to protect the railway from falling debris is due to start.
Work on a rockfall shelter north of Parson's Tunnel between Dawlish and Holcombe began in late 2021 and is due to be complete in autumn 2023.