Dawlish's MP attempts to secure at-risk rail protection funding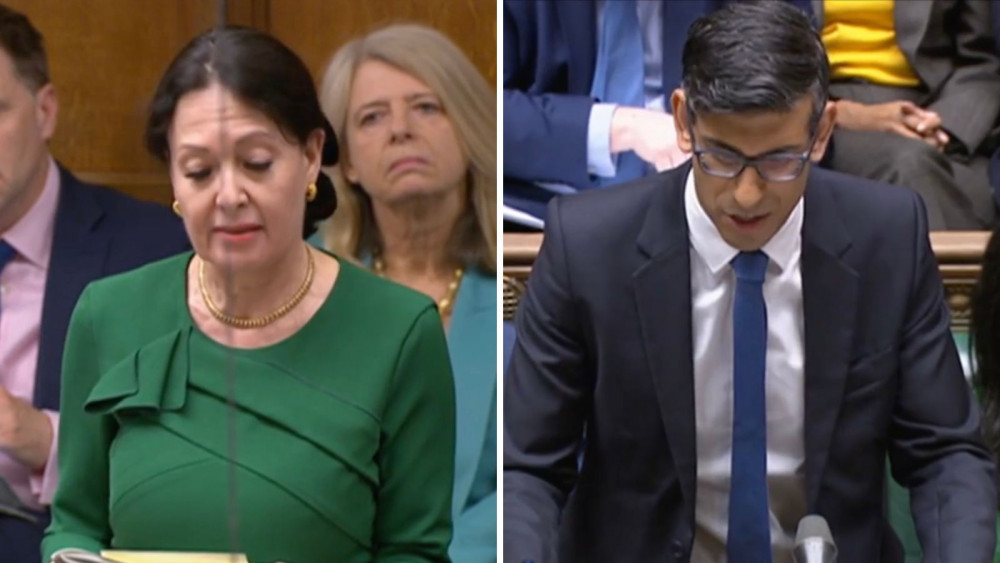 L: Anne Marie Morris. R: Rishi Sunak (UK Parliament)
Anne Marie Morris MP has attempted to secure funding to protect the railway line from falling debris between Dawlish and Teignmouth in Parliament.
The Conservative MP for Newton Abbot, whose constituency includes Dawlish, said phase four between Dawlish and Parson's Tunnel at Holcombe risks losing part of its agreed backing, while phase five from Parson's Tunnel to Teignmouth has fallen foul of a 10-year moratorium on new funding.
The Prime Minister gave a non-committal answer, which drew her ire.
Mr Sunak said: "We are committed to improving the resilience of this iconic stretch of railway, which provides a vital link for people in the South West. That is why, to date, we have invested more than £165 million in delivering solutions to protect the line.
"Network Rail continues to develop the case for further investment, and my honourable friend will be keen to feed into that."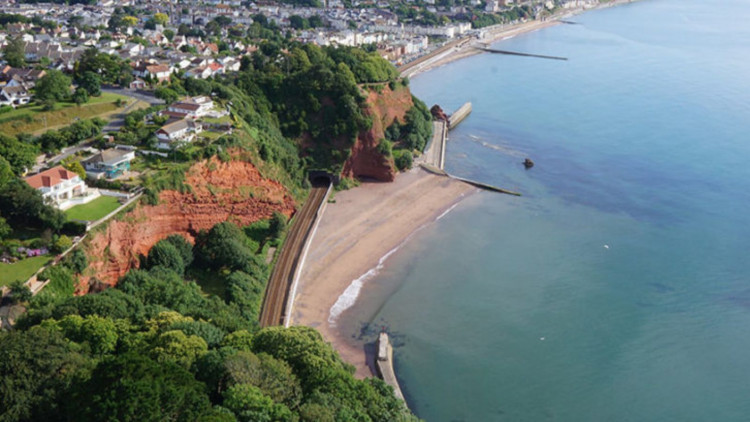 Railway between Dawlish and Holcombe (Network Rail)
Ms Morris later wrote: "I was disturbed to learn over recess that the ongoing funding for our railway line is at risk.
"While the first three phases have been largely completed making the Dawlish seafront and station secure, the work either side of Parson's Tunnel is not.
"Given the importance and urgency of this, I raised this in the House of Commons at Prime Minister's Question Time.
"While acknowledging the importance of the line, the funding question was not fully answered.
"So, I shall be raising this again and again at every opportunity until I do get not just an answer but a solution!"