Dawlish's new sea wall 'almost there'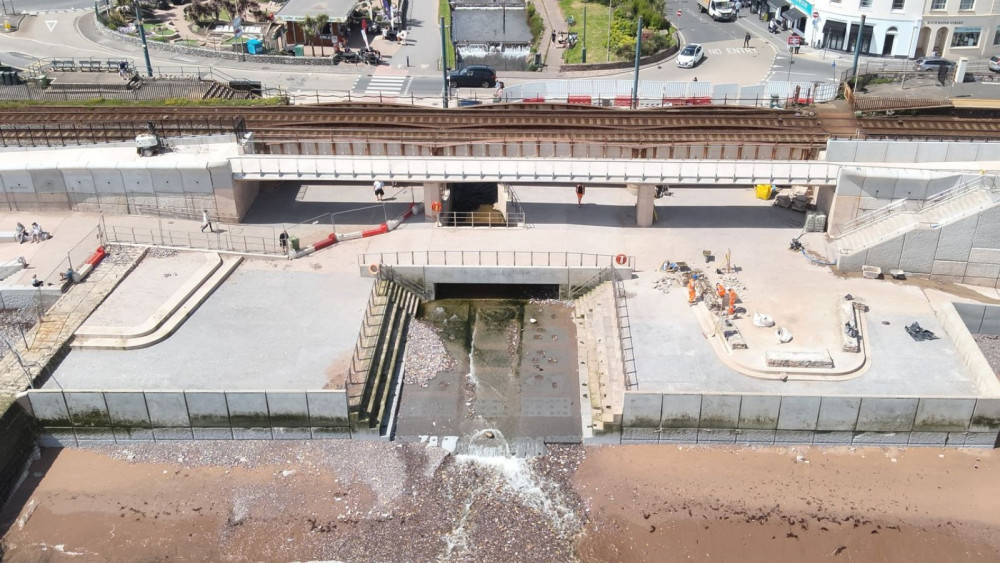 Latest progress (Network Rail)
Dawlish's new £80m sea wall is "almost there" as construction of a link bridge connecting the two sections nears completion.
The project, which will include a channel for Dawlish Water to flow out to sea, has seen several delays, including the discovery of an uncharted gas main.
A Network Rail spokesperson said: "We're almost there! Our latest drone shots from Dawlish show work on the link bridge, stilling basin area and promenade is nearing completion.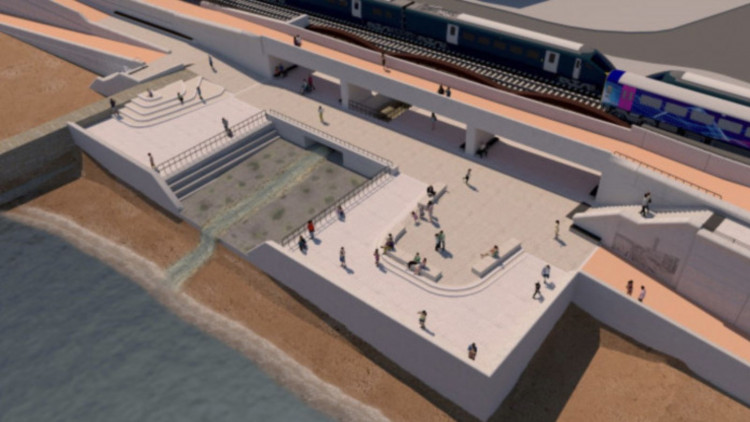 CGI mock-up of the completed link bridge and channel (Network Rail)
"We've been finishing off the stone benches and pouring the final concrete slabs on the promenade, close to the station building.
"Thank you for your continued patience."
Work on the first section of the sea wall at Dawlish from Kennaway Tunnel at Boat Cove along Marine Parade to the Colonnade breakwater (on Dawlish Town Beach) was completed in July 2020.
The second section of the sea wall is from the Colonnade breakwater to the Coastguard breakwater. Work began in November 2020.
What is the progress of other projects at the railway?
Work on a rockfall shelter north of Parson's Tunnel between Dawlish and Holcombe began in late 2021 and is due to be complete in autumn 2023.
A new accessible footbridge with lifts at Dawlish railway station is due to open in summer 2023 after work began in September.
Netting and fencing work on the cliffs between Dawlish and Holcombe to protect the railway from falling debris will start in spring 2023.