Rockfall shelter extension near Dawlish continues to take shape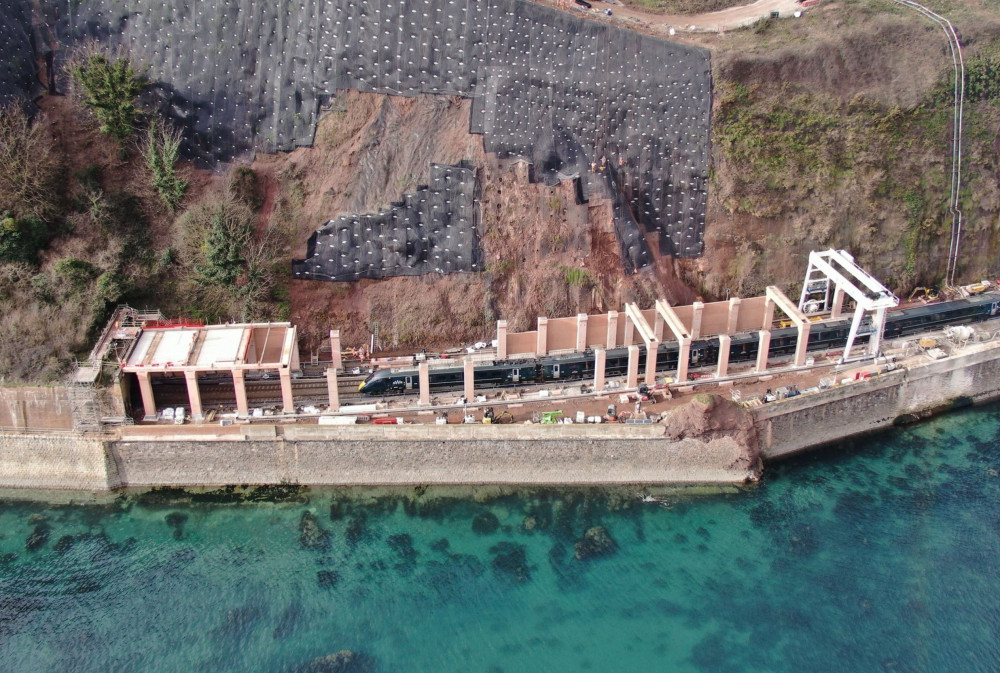 Rockfall shelter extension progress (Network Rail)
A new 209m rockfall shelter extension being built to protect the railway line between Dawlish and Holcombe is continuing to take shape.
Seventy-five of 185 pre-cast concrete sections have now been lifted into place, and a system of mesh and soil nails on the cliffs above the tunnel is also being installed.
The £37.4m project, which began in late 2021, is due to be completed in autumn 2023.
A Network Rail spokesperson said: "We've now lifted in 75 of the 185 sections of pre-cast concrete that make up the 209m-long structure, which will protect trains from falling debris.
"We're also installing a system of mesh and soil nails on the cliffs above the tunnel and have used 7,000 square metres of mesh.
"The shelter is due to be completed later this year and will reduce disruption on this iconic coastal line."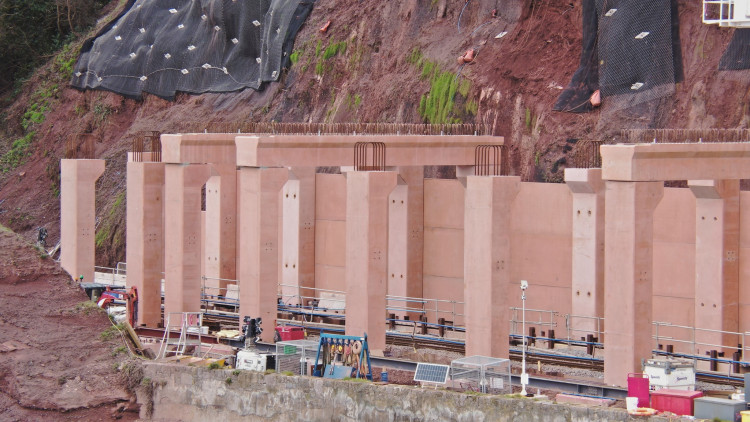 Close-up of the rockfall shelter extension progress (Network Rail)
What is the progress of other projects at the railway?
Work on the first section of the sea wall at Dawlish from Kennaway Tunnel at Boat Cove along Marine Parade to the Colonnade breakwater (on Dawlish Town Beach) was completed in July 2020.
The second section of the sea wall is from the Colonnade breakwater to the Coastguard breakwater. Work began in November 2020.
Work on a new link bridge connecting the two sections of the new sea wall began in June 2022 and is expected to be complete by around the end of January.
A new accessible footbridge with lifts at Dawlish railway station is due to open in summer 2023 after work began in September.
Netting and fencing work on the cliffs between Dawlish and Holcombe to protect the railway from falling debris will start in spring 2023.