Works begin again at Dawlish sea wall after uncharted gas main capped off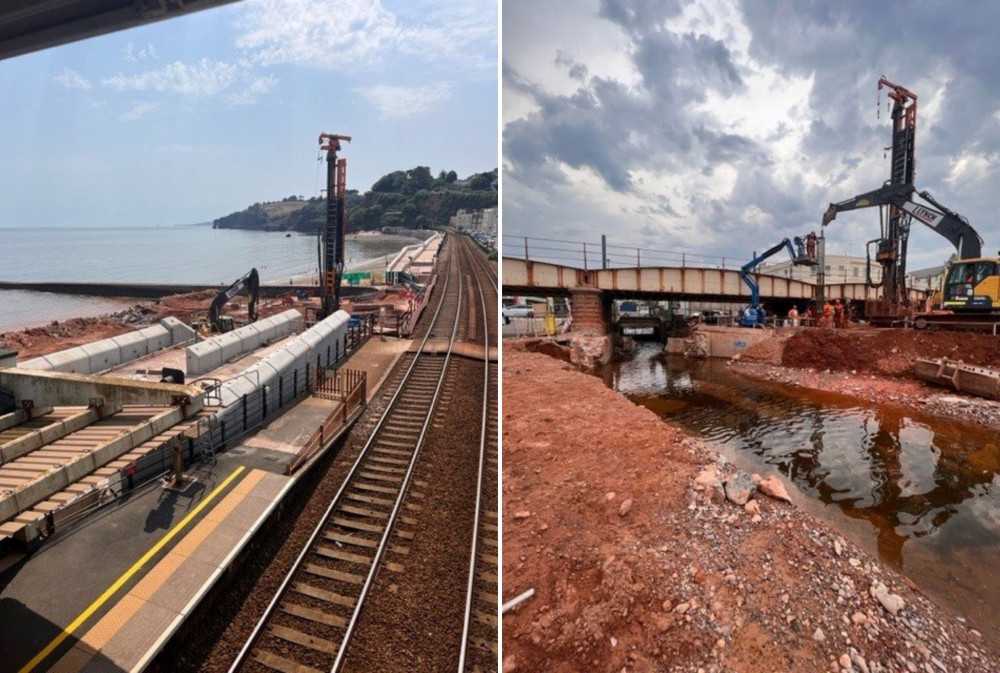 Piling at the sea wall (Network Rail)
An uncharted gas main that halted works at the sea wall has now been capped off, Network Rail has said.
The walkway under the railway line was closed for three months of engineering works in mid-June, but it reopened just days later after the discovery of the gas main.
The colonnade underpass was then closed again on 20 July for the gas main to be capped off.
It will now stay closed 'until further notice' and the engineering works to install 20m foundations for a bridge connecting two sections of the new sea wall, and for a channel for Dawlish Water to flow out to sea, have restarted.
A spokesperson for Network Rail said: "The uncharted gas main discovered at colonnade has now been capped off, allowing us to pile at this location to install foundations for the bridge that will link the two sections of new accessible promenade at Dawlish.
"This means access to King's Walk promenade and the beach at colonnade underpass remains closed until further notice to keep everyone safe.
"Signage is in place to direct people via the stepped footbridge near Kennaway Tunnel at the end of Marine Parade, and advising that the beach, promenade, Coryton Cove and local businesses remain open.
"We appreciate this may cause disappointment for residents and visitors and will make every effort to open the underpass during our work if it is safe to do so. Thank you for your patience and apologies for any inconvenience this closure may cause.
"As well as piling, work is also progressing on site on the new stilling basin and the steps and ramp down to the beach."