RNLI lifeguards save five at Dawlish Warren, Teignmouth in single day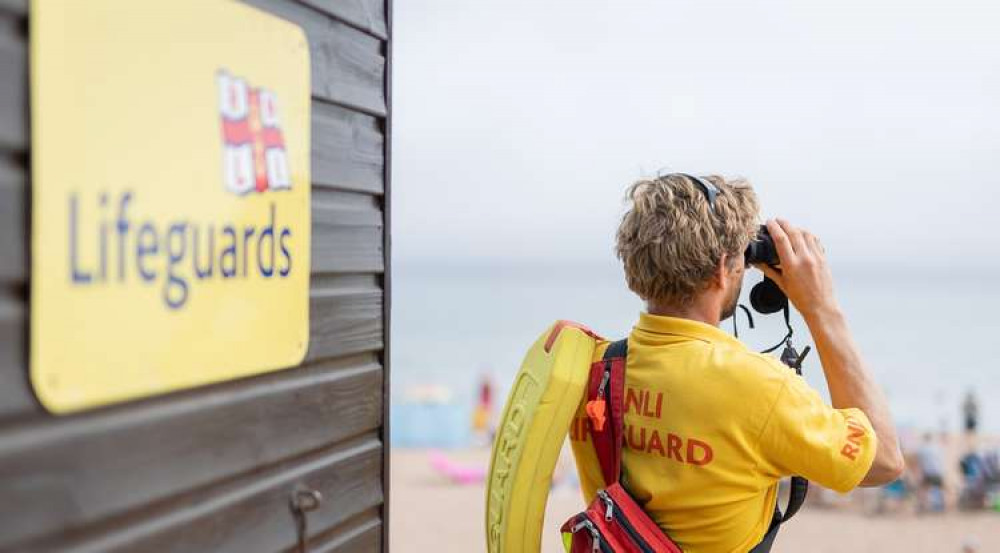 RNLI lifeguards rescued four people at Dawlish Warren and one at Teignmouth on Tuesday afternoon (30 May).
At 11am, two girls were dragged out around the rocks in front of the lifeguard unit at Dawlish Warren.
RNLI lifeguard Jules Roberts realised the pair were struggling, and paddled around towards them.
They had managed to pull themselves up onto the rocks as the lifeguard reached them, and were brought back to shore and given minor first aid after suffering cuts.
At 3pm two more girls were pulled out by a large set of waves towards a groyne. Both managed to grab hold of it whilst lifeguard Luke Adey on the water's edge swam out with a rescue tube. One girl swam towards him and, confident she was a strong swimmer, the lifeguard advised her to swim back to the beach.
He followed with the second girl with the rescue tube. Both casualties were administered minor first aid for cuts and bruises.
Then, on Teignmouth beach at around 4pm, a girl slipped on top of the beach ramp, fell into the water and was pulled around the point where she drifted towards the beach.
RNLI lifeguard on duty Joe Kelly swam out with a rescue tube and managed to secure the casualty.
On his way back to the beach, the Teignmouth RNLI lifeboat arrived at the scene, and the casualty was safely taken on board.
She was transported to the beach and received care from the lifeguards and volunteer lifeboat crew.
Further rescues at Exmouth
An RNLI lifeguard saved two youngsters in difficulty at Exmouth beach the same day.
Standing at the water's edge, Kaifen Phippen witnessed a young girl fall off an outflow pipe into deep water.
Just as he entered the water, her friend jumped in to try and save her, but both found themselves in difficulty.
The lifeguard was able to successfully reach the pair and take them back to the beach, where they were checked over and monitored before safety advice was given to their parents.