Dawlish and Teignmouth weather summary for May 2023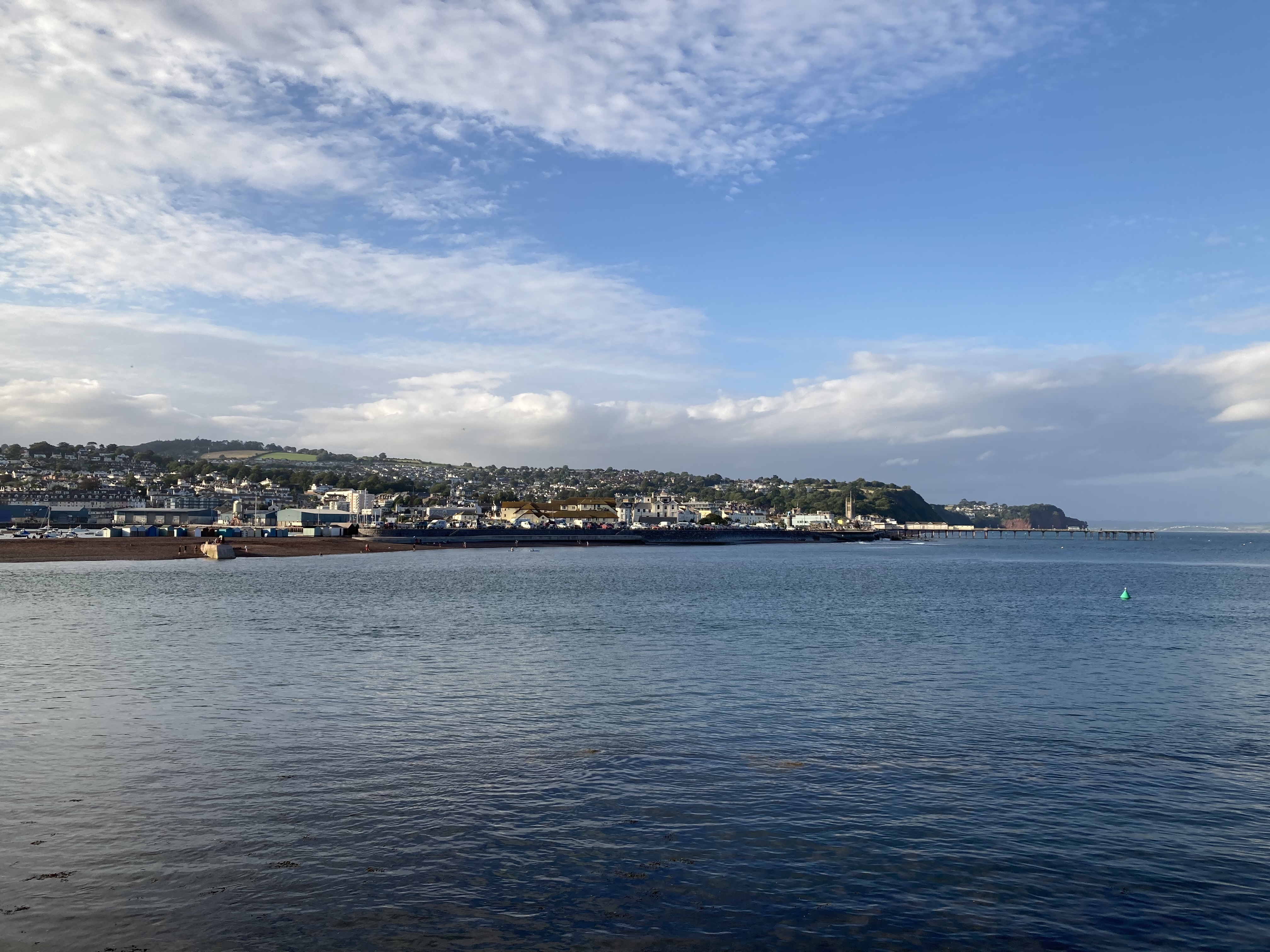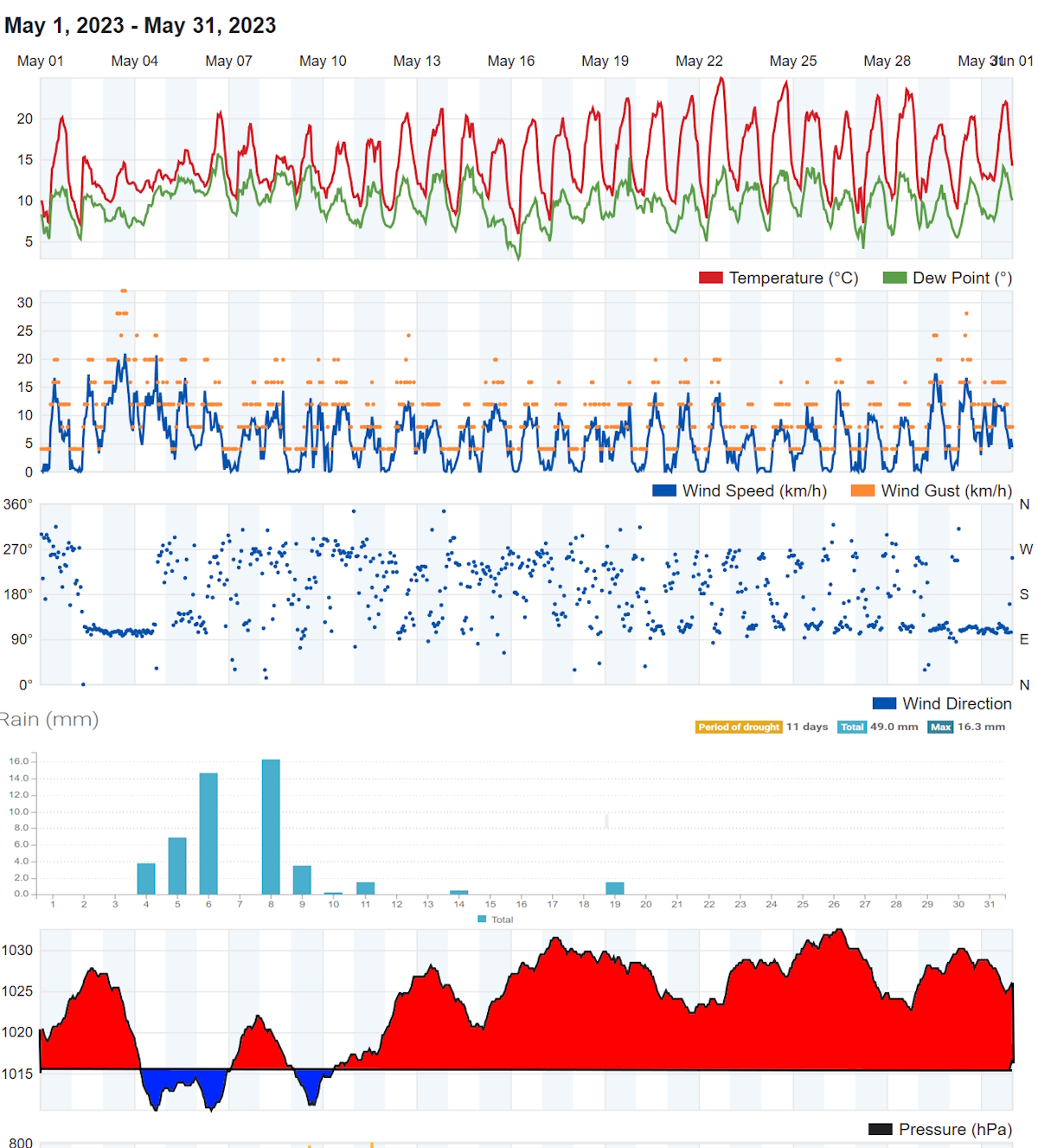 By Mike Trigger
May 2023 was drier, warmer and sunnier than average.
May started dry as high pressure built over the UK. This did not last as outbreaks of rain and lower pressure, associated with a series of Atlantic weather systems, moved across the country to produce an unsettled spell between the 4th and 11th. By the 12th high pressure had again developed over the country and this brought largely dry weather across SW England for the remainder of May. Weakening cold fronts moving through the high did however produce some showery rain on the 14th and 19th. Winds were often from the east or northeast except during the unsettled period when south-westerly winds prevailed. The easterly winds were often quite chilly despite plenty of sunshine.
In terms of statistics:
The temperature for the month averaged out near 14 Celsius, that's a degree above the longer-term average (LTA 1980-2010). The warmest day was the 22nd and in a few places the 28th when temperatures reached between 22 and 26 Celsius. The coldest morning was on the 16th in most places when the temperature dropped to between 5 and 8 Celsius, although a few inland areas were slightly colder. Netherton, in a northern sloping valley, dipped to 3 Celsius which may have been cold enough for a touch of ground frost, although most of the district was frost free.
Rainfall totals in the Teignmouth and Dawlish area ranged from 40mm to 50mm which is a little below the average rainfall for May. There were 22 dry days (average 18 days), 6 or 7 days with 1mm or more of rain (average 9) and 1 or 2 days with 10mm or more of rain (a typical number for May). The wettest day of the month was the 8th with between 15 and 20mm of rain.
Sunshine estimates suggest around 290 hours of sunshine, that's 40% more sunshine than average.
The sea temperature at the Dawlish wave buoy increased from 12 Celsius at the start of May to 15 Celsius at the end.