Raw sewage discharged despite no rainfall at Dawlish and Teignmouth, charity claims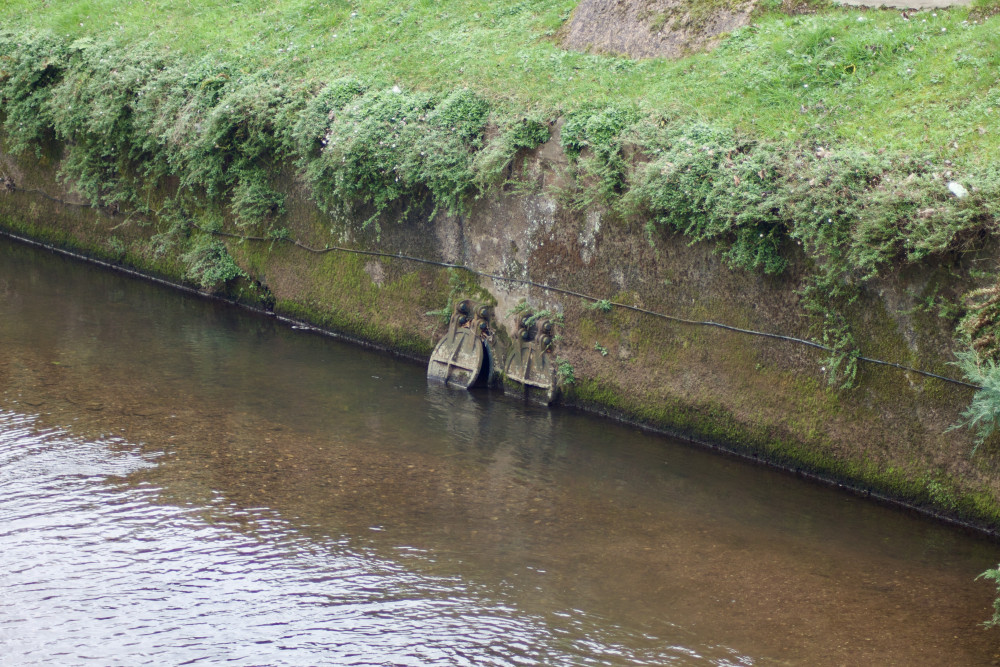 Storm overflow in Dawlish Water (Nub News/ Will Goddard)
Raw sewage was discharged in October last year at Dawlish and Teignmouth despite there being no recent rainfall, charity Surfers Against Sewage has claimed in its Water Quality Report for 2022 published on Thursday (24 November).
Water companies are allowed to discharge sewage from 'storm overflows' for example in the event of heavy rain. This helps stop the sewage system flooding on land.
But the charity said that a "dry spill" occurred at Dawlish town beach on 2 October 2021 "with the Met Office reporting no rainfall in this area on the day or up to two days before."
It said dry spills also occurred at:
Coryton Cove on 2, 5 October 2021
Holcombe on 2, 3, and 5 October 2021
Teignmouth town beach on 5 October 2021
Shaldon on 5 October 2021
Spills actually occurred in wet weather - South West Water
In response, South West Water said its own data suggests that the spills noted Dawlish and Teignmouth by SAS as dry spills "actually occurred during wet weather".
A spokesperson for the water company said: "We have been working hard to reduce the impact of storm overflows, reducing spills by 50% on last year, with a 75% reduction in duration, across our 860 miles of coastline. However, we recognise there is more to do.
"Our largest environmental investment programme in 15 years, WaterFit, is well underway, focused on delivering benefits for customers, communities and the environment. This year, for the first time, 100% of the classified bathing waters in the South West passed stringent standards, with 98% rated as or 'good' or 'excellent', compared to c.28% in 1991 and we are delivering improvements to maintain and further improve our region's excellent bathing water quality all year round."
Click here to view the Surfers Against Sewage report.