Dawlish tree stump to become swan-themed throne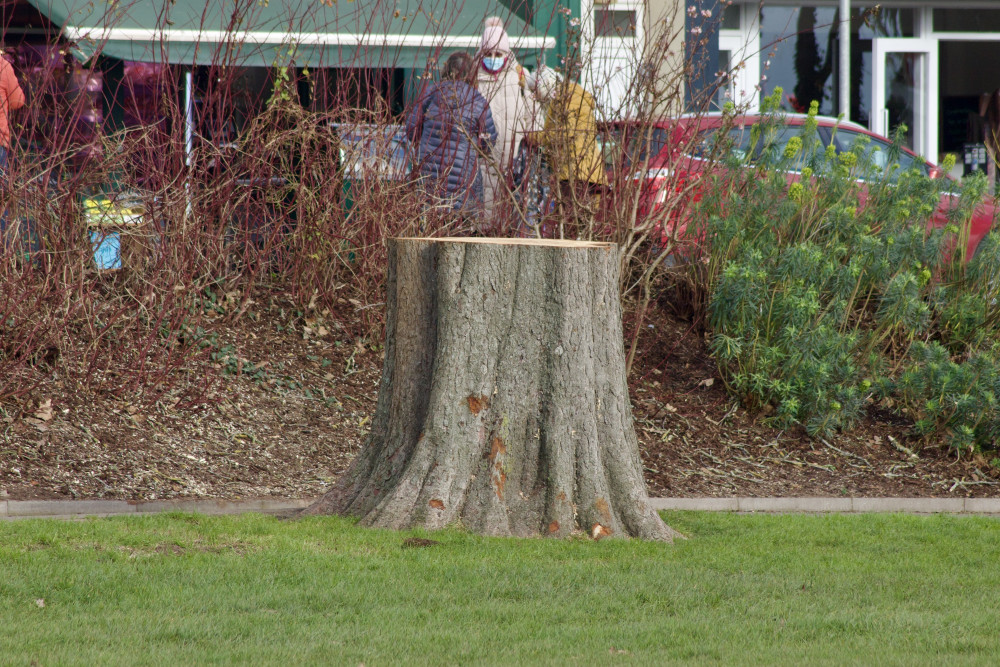 The stump of the felled horse chestnut tree on Dawlish Lawn (Nub News/ Will Goddard)
A tree stump on Dawlish Lawn is set to become a throne next month.
The mature horse chestnut tree was felled earlier this year due to it being "in very poor condition and almost dead".
Dawlish Town Council asked for the stump to be left for a carving to be made - and asked the public what they wanted to see in a consultation that saw over 121 responses.
Work will begin on Wednesday or Thursday (7/8 September). Andrew Frost, a tree and wood sculptor, will take on the project.
The design brief is as follows:
• Carving to be seat/throne type.
• Potential for natural bark on back – even charred wood.
• Swan pair on carving on the back or arms – heart shape possible.
• Potential to include other waterfowl in the carving.
• Needs to be robust.
• Chair to face lawn.
• Bottom bark to be used for feet.
The design will be Mr Frost's own artistic interpretation.
The work will reportedly take about a week and the tree and adjacent pathway will be fenced off during that time.
The carving project has been funded by Dawlish Town Council and Devon County Councillor Martin Wrigley's locality budget.