Dawlish telephone booth becomes information kiosk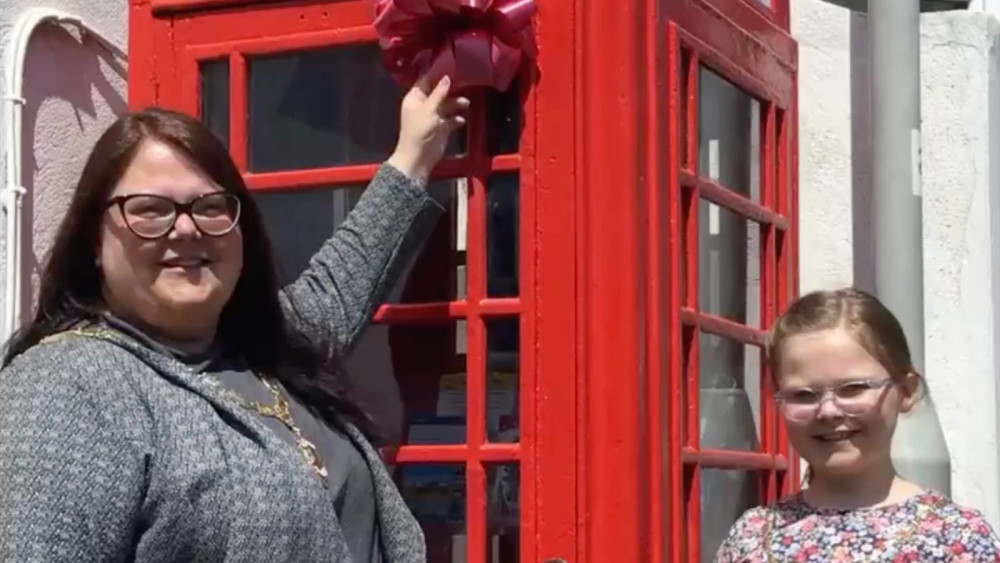 Mayor of Dawlish Rosie Dawson, Kitty Dawson (Dawlish Town Council)
A refurbished telephone booth at the bottom of Queen Street in Dawlish has become an information kiosk.
It was officially opened by Mayor of Dawlish Rosie Dawson and her daughter Kitty last week.
Local groups and organisations are invited to put leaflets inside for members of the public to browse.
Councillor Dawson, who represents the Dawlish North East ward for the Liberal Democrats at Dawlish Town Council and Teignbridge District Council, was elected mayor last month.