Dawlish, Teignmouth parking charges go up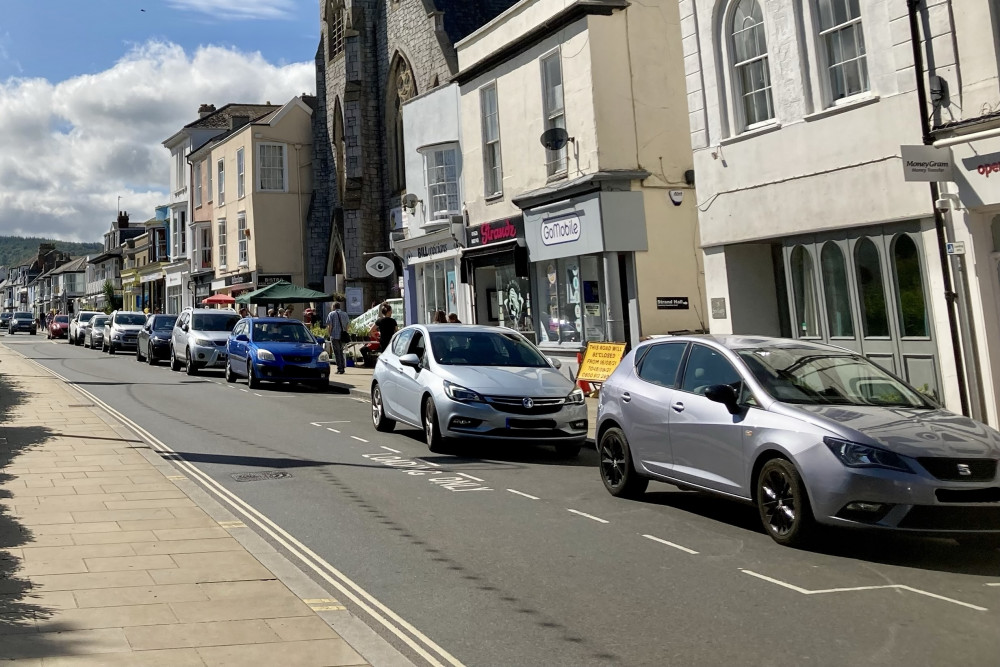 The Strand, Dawlish (Nub News/ Will Goddard)
Ed: The changes are for county council parking only, not district council car parks.
--------
Parking charges have now risen for pay-and-display spaces run by Devon County Council in Dawlish and Teignmouth.
There is no variation for summer or winter.
A Devon County Council spokesperson said: "New pay and display tariffs in Devon come into effect on 30 September for the majority of the county, and this is the first review of its kind for more than three years (2019/2020).
"It is normal practice for highway authorities to periodically review these tariffs to ensure that are consistent with any changes made by our district partners who operate public car parks.
"Additionally the changes will help us to ensure that the right parking opportunities are available for the public to use which will in turn help support our communities and town centres."
The increases are as follows:
Dawlish A (The Strand)
9am to 6pm Mon-Sat (including bank holidays, excluding Christmas Day):
30 mins - current FREE, new charge FREE
1 hour - current £1.30, new charge £1.50
9am to 6pm Sun
30 mins - current FREE, new charge FREE
1 hour - current £0.90, new charge £1
2 hours - current £2.50, new charge £2.90
Dawlish B (Brunswick Place and Marine Parade)
9am to 6pm Mon-Sat (including bank holidays, excluding Christmas Day):
30 mins - current £0.50, new charge £0.60
1 hour - current £1.30, new charge £1.50
2 hours - current £2.40, new charge £2.60
9am to 6pm Sun
1 hour - current £0.90, new charge £1
2 hours - current £2.50, new charge £2.80
Teignmouth A (Courtenay Place, Den Crescent, Den Promenade, Esplanade and Promenade)
9am to 6pm Mon-Sat (including bank holidays, excluding Christmas Day):
30 mins - current £0.50, new charge £0.60
1 hour - current £1.10, new charge £1.30
2 hours - current £3, new charge £3.30
9am to 6pm Sun
1 hour - current £1, new charge £1.10
2 hours - current £3, new charge £3.30
Teignmouth C (Den Crescent, Powderham Terrace, Promenade and Strand)
9am to 6pm Mon-Sat (including bank holidays, excluding Christmas Day):
30 mins - current £0.50, new charge £0.60
1 hour - current £1.10, new charge £1.30
2 hours - current £3, new charge £3.60
3 hours - current £3.70, new charge £4.40
9am to 6pm Sun
1 hour - current £1, new charge £1.10
2 hours - current £2.50, new charge £2.80
3 hours - current £3, new charge £3.30
Teignmouth D (Lower Brook Street (Supermarket Car Park))
8am to 8pm daily (including bank holidays, excluding Christmas Day):
30 mins - current £0.50, new charge £0.60
1 hour - current £1.10, new charge £1.30
2 hours - current £2.50, new charge £2.80
3 hours - current £3.70, new charge £4.10
Over 3 hours - current £7.30, new charge £8.10
Teignmouth E (Wellington Street)
8am to 6pm:
30 mins - current FREE, new charge FREE
1 hour - current £1, new charge £1.10
Teignmouth F (Promenade)
8am to 6pm:
1 hour - current FREE, new charge FREE
2 hours - current £2, new charge £3.60
3 hours - current £3, new charge £4.40
Over 3 hours - current £4, new charge £6.30
Teignmouth G (Lower Brook Street)
8am to 6pm:
30 mins - current FREE, new charge FREE
1 hours - current £1, new charge £1.10
2 hours - current £2.20, new charge £2.80
3 hours - current £3.30, new charge £4.10
Over 3 hours - current £6.60, new charge £8.10