Dawlish station car park to close as work on new accessible footbridge begins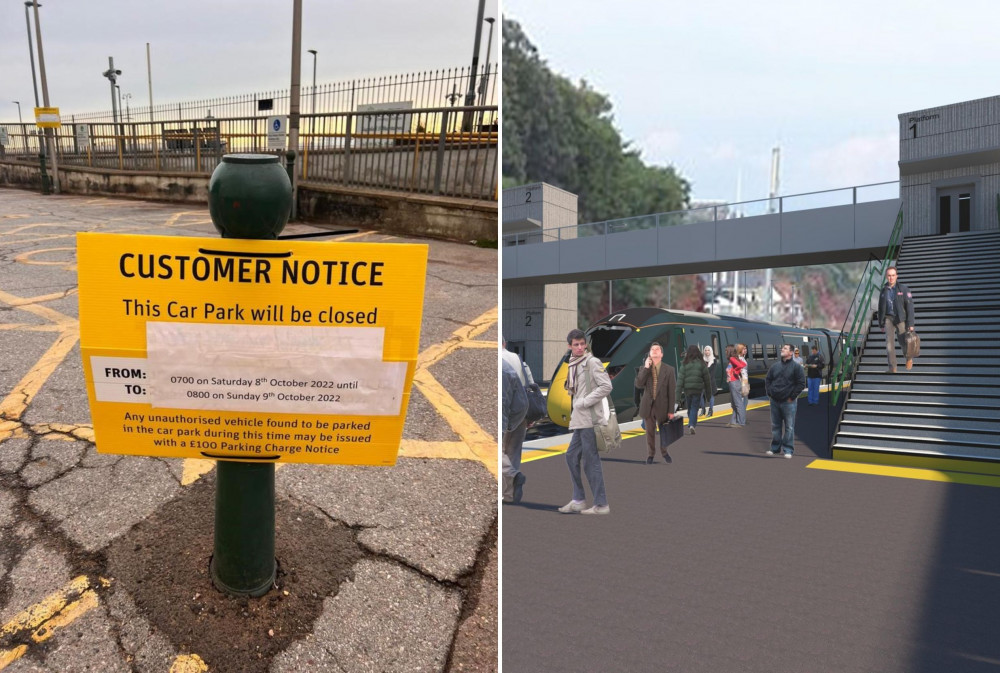 L: Customer notice at Dawlish railway station. R: CGI mock-up of footbridge design (Network Rail)
Dawlish railway station's car park is set to close this weekend as work gets underway on a new accessible footbridge.
The car park will be closed for 25 hours from 7am on Saturday 8 October and 8am on Sunday 9 October.
The closure will allow a crane to lift machinery required for the construction over the railway.
A Network Rail spokesperson said: "From Monday 10 October, we'll be breaking out concrete on both sides of the track ahead of installing foundations for the bridge, which is set for completion in summer 2023.
"We're sorry for any inconvenience. Thank you for your patience."