Dawlish organisations given awards for work tackling loneliness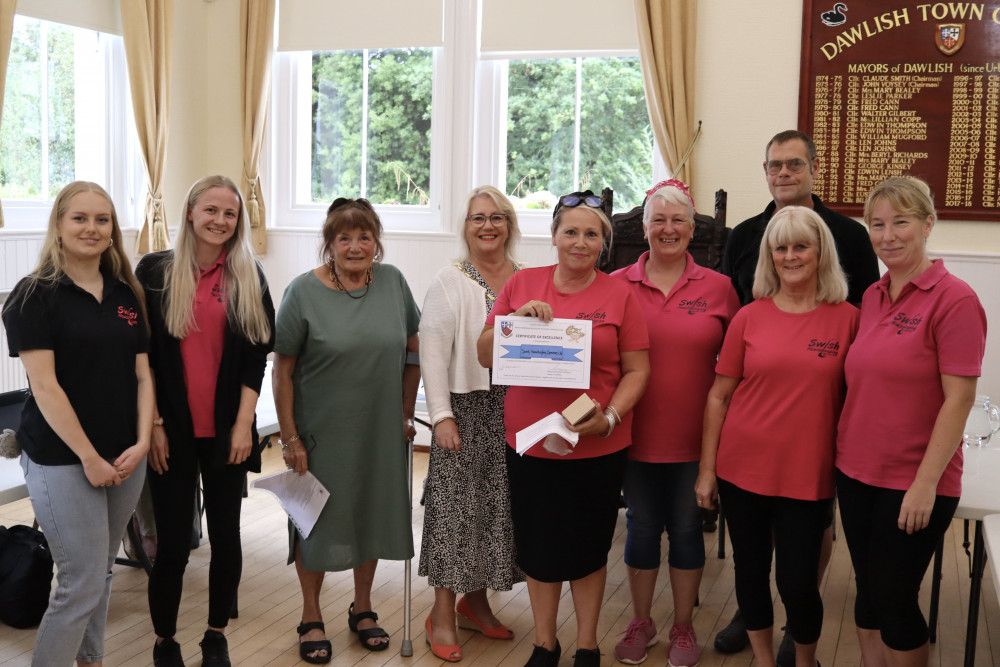 Sarah Plaatsman (centre) with Swish Housekeeping team, Cllr Carole Tamlyn (third from left) and Dawlish Mayor Cllr Lisa Mayne (fourth from left) (Nub News/ Will Goddard)
Three local organisations were presented with 'Outstanding With Loneliness' (OWL) awards at a town council meeting this week for their efforts to reduce loneliness in the area.
The awards come as part of the town council's project of the same name, which provides certificates, badges, and plaques to individuals and groups supporting the lonely.
Representatives from Swish Housekeeping Services, Dawlish and District U3A, and The Swan Inn accepted the awards on Monday (5 September).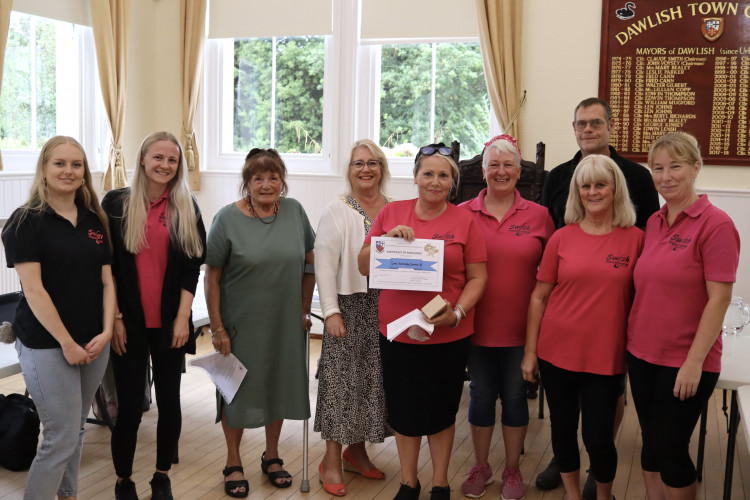 Sarah Plaatsman (centre) with Swish Housekeeping team and Cllr Carole Tamlyn and Dawlish Mayor Cllr Lisa Mayne (Nub News/ Will Goddard)
Sarah Plaatsman of Swish Housekeeping Services said: "We feel privileged to be part of this cause to help people who struggle with loneliness in our community.
"Here at Swish Housekeeping we meet many people who face loneliness on a daily basis.
"It could be that they have lost their partner or they have no family close by or at all, or they have an illness or disability that restricts them going out and seeing people.
"Since the pandemic we have noticed a lot more people are suffering from loneliness, mainly the elderly but also younger people who are now working from home often say they feel isolated at times.
"Our team always go above and beyond to ensure anyone struggling with loneliness gets the help and resources they need and that we spend time with them engaging and listening to them and finding ways to make sure they are ok."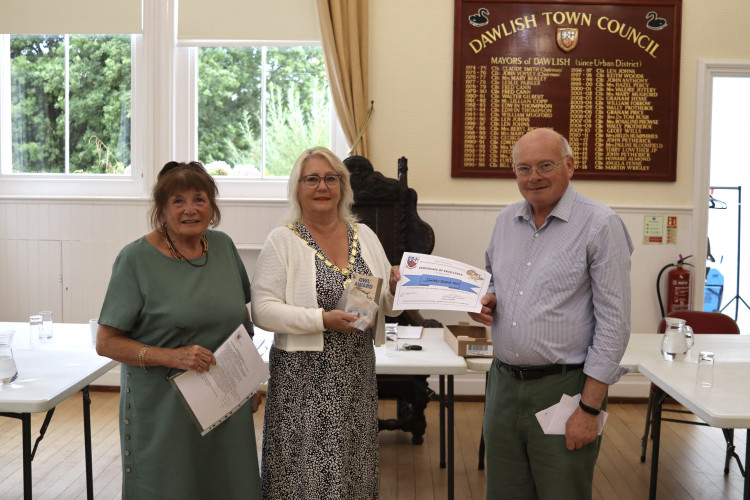 Cllr Carole Tamlyn, Dawlish Mayor Cllr Lisa Mayne, Michael Heydon (Nub News/ Will Goddard)
Michael Heydon of Dawlish and District U3A said: "The U3A is a national movement which brings people together to develop their interests and learning, make new friends and learn new skills.
"Many members live on their own and have finished raising their family; they may be retired at a time when their social circle may be diminishing."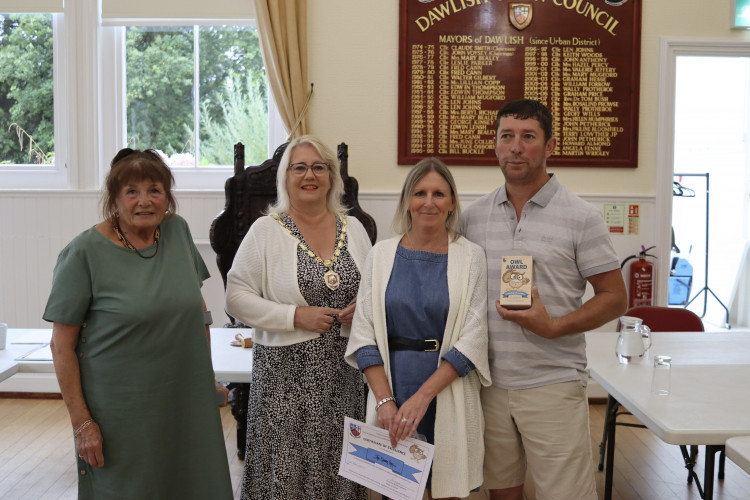 Cllr Carole Tamlyn, Dawlish Mayor Cllr Lisa Mayne, Ali Rackham, Vinney Carter (Nub News/ Will Goddard)
Ali Rackham and Vinney Carter of The Swan Inn said: "We are creating a community hub where customers and staff show great care and support for each other and staff are aware of people who live alone and are lonely.
"Having only just taken over the public house, we are providing entertainment for all ages and this means if people are on their own, they have somewhere to go and make new friends. We put up posters and leaflets to point our customers in the right direction should they need help and support.
"We have a number of groups/ organisations who meet in our premises, and we hope to set up a book club and build on it becoming a community hub."
How to join the OWL project
Individuals, voluntary organisations, businesses, charities, and schools are all eligible to join the OWL project. You can also nominate someone or an organisation for their work.
Click here to download an application form, which you can submit it to [email protected]. Print forms can be requested by calling 01626 863388 and returned to the Manor House, Old Town Street, Dawlish, EX7 9AP. Email [email protected] for more information.