Dawlish Carnival programme now on sale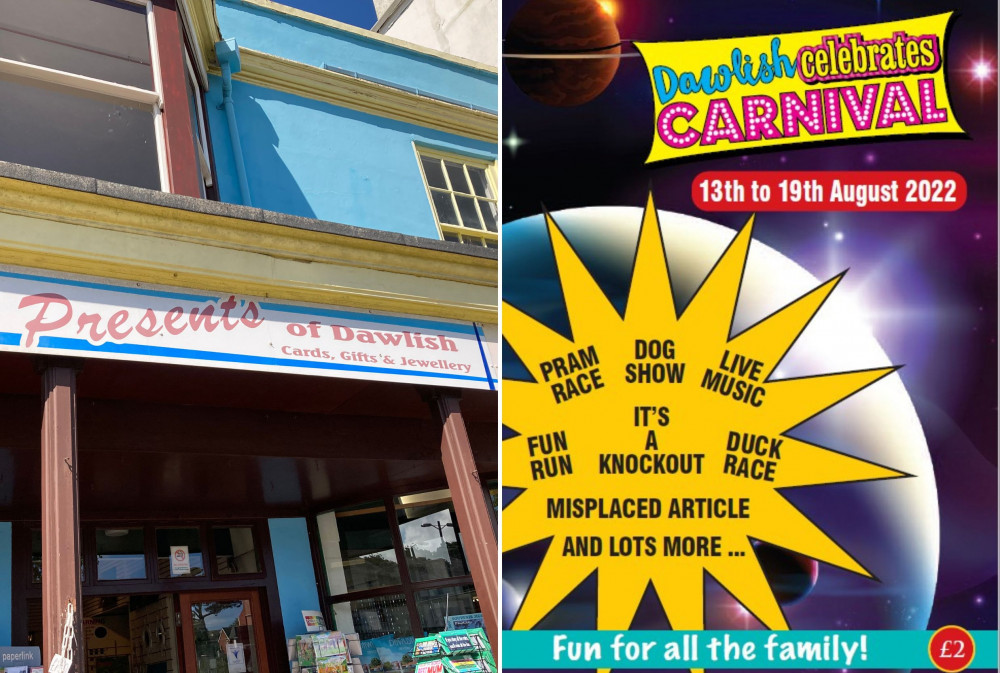 L: Presents of Dawlish, one of the locations where you can buy a programme (Nub News, Will Goddard). R: Front cover of the programme (Dawlish Celebrates Carnival)
The programme of events for Dawlish Carnival 2022, which will take place from 13 to 19 August, is now on sale.
You can buy physical copies at various locations around the town and nearby.
These include:
Presents of Dawlish
The Puzzled Sweet Shop
Ten Green Bottles
Dawlish Hub Store
The Local Scoop
Dawlish News
Salty Dog Kiosks
Premier store on Brunswick Place
Central store on Coronation Avenue
Dawlish Taxis
Costcutter
Marine Stores
You can also buy an electronic version as a PDF online here.
The cost is £2.
Dawlish Carnival 2022
This year Dawlish Carnival will see the return of the parade on Friday 19 August, which has not been held since 2019 due to the Covid-19 pandemic.
Touring carnival band Rampage Mas will be the headline act, followed by a community parade with walking groups.
There will also be other carnival week favourites such as Punch and Judy shows, the pram race, the duck race, and more.
Click here to find out how to take part in the community parade.
Click here to find out how to take part in the pram race.