Dawlish and Teignmouth weather summary for November 2022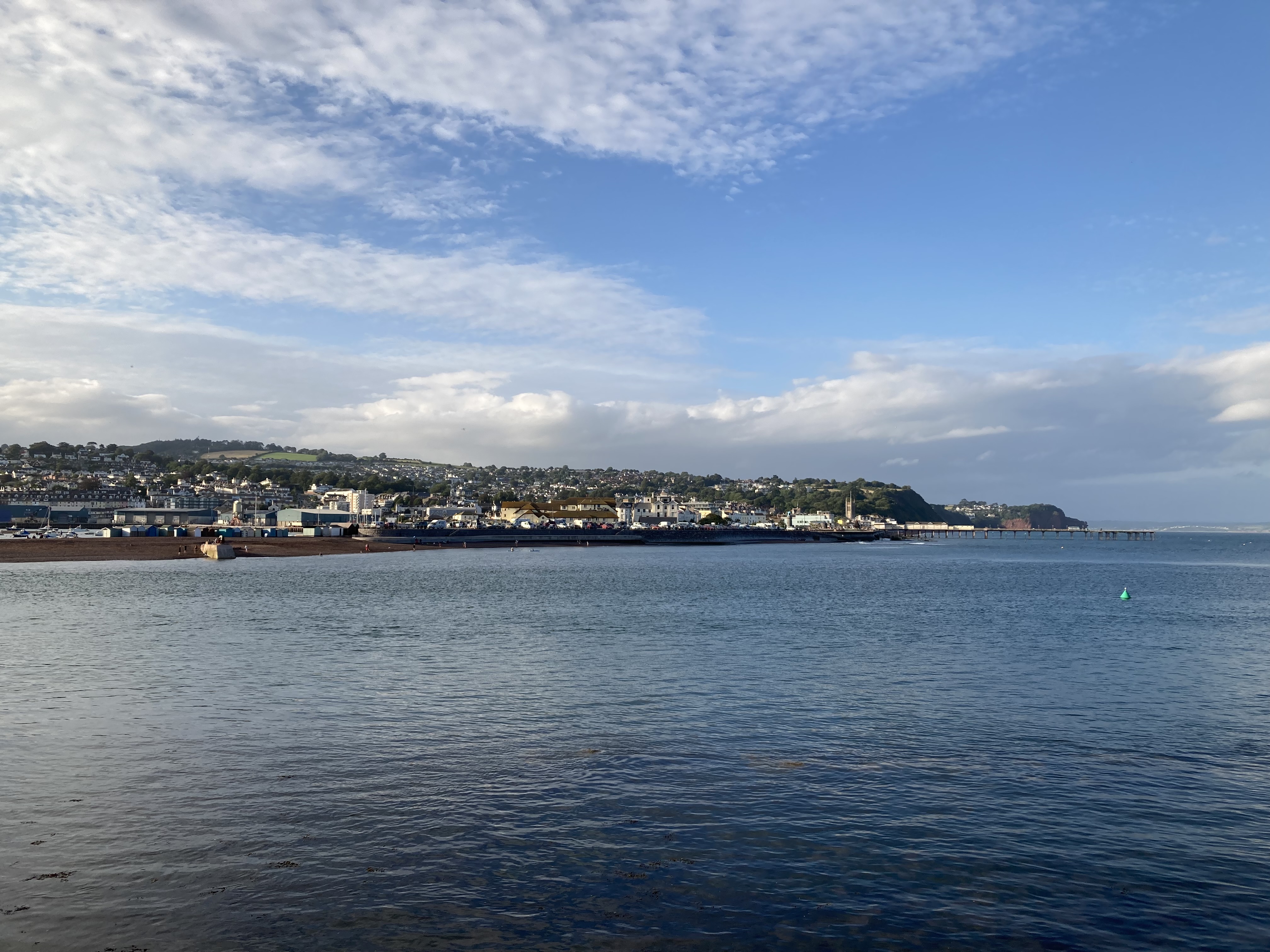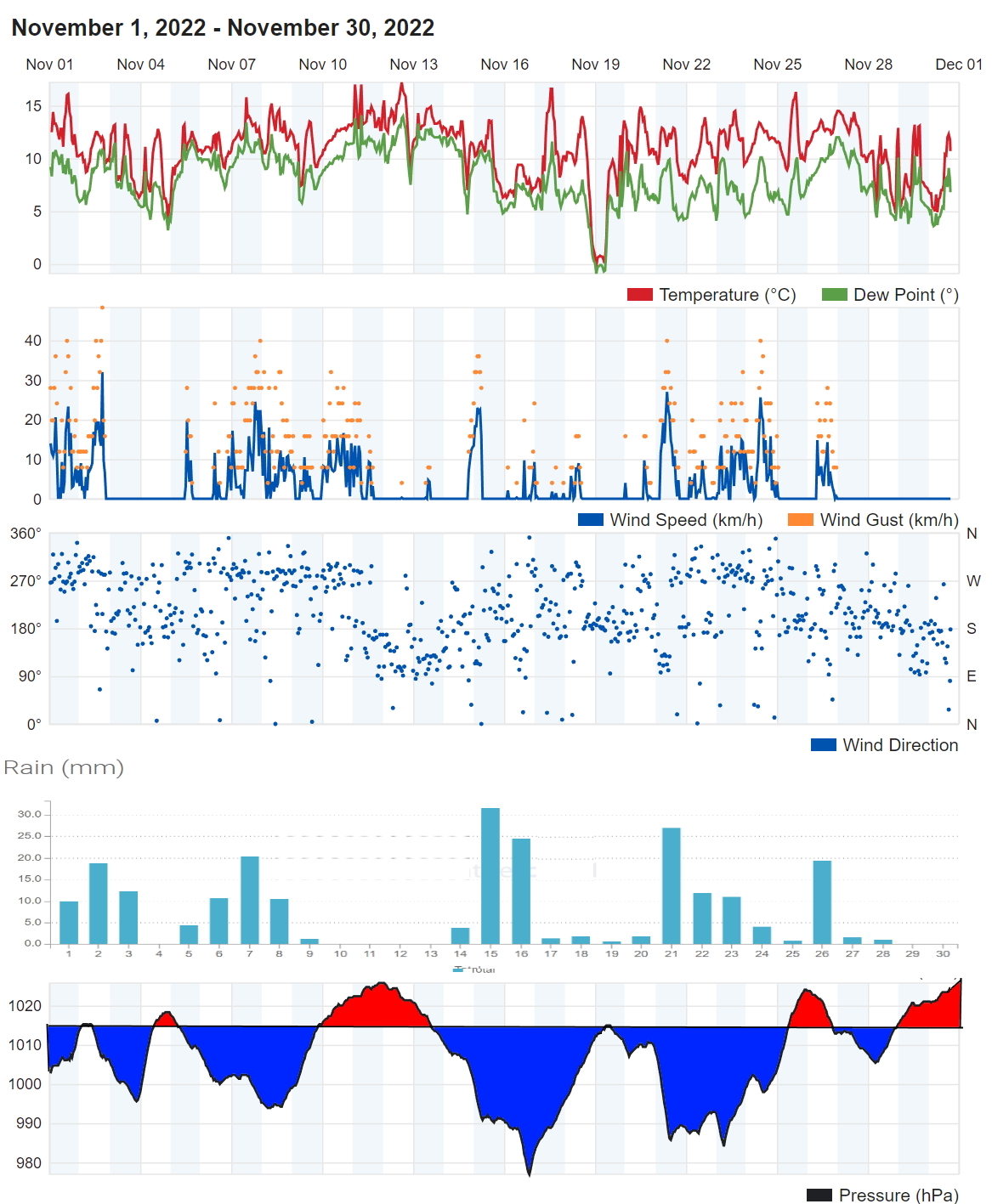 By Mike Trigger
November 2022 was very wet but also milder than average.
Weather patterns in November were dominated by Atlantic low pressure systems moving over the UK bringing moisture laden Southwesterly winds. The result was milder than average temperatures and quite a lot of rain. The four especially wet periods, centred on the 2nd, 7th, 16th and 21st, were associated with low pressure centres which moved east over or very close to SW England. Following the low on the 16th a brief lull in the winds and clearing skies led to the sudden dip in temperature on the 19th. There was one short mostly dry spell from the 10 to 13th when the influence of high pressure over France and Germany extended across southern England. The rise in pressure on the last day of the month signalled the end of the progression of Atlantic weather systems in favour of colder but drier East winds.
In terms of statistics:
The average temperature for the month was between 10 and 11 Celsius, that's a degree or two above the 30 year average for November. The highest temperature of the month, between 17 and 18 Celsius, occurred on the 12th or 13th and the coldest mornings were on the 18th and 19th when temperatures fell low enough for a frost in the more prone locations. The lowest values being on the 19th ranging from minus two Celsius in Netherton to around 3 Celsius near the coast.
Rainfall totals were typically between 180 and 230mm which was over two times higher than a typical November total of around 90mm. The wettest days varied between the 15 and 16th with 20 to 30mm of rain falling each day resulting in two day totals of between about 40 and 55mm. On average there are around 13 dry days in November but this month there was only 6 or 7 days when no rain was recorded in the Dawlish to Exminster area and 4 or 5 days in the Teignmouth to Netherton area. There were around 20 days with recorded rain of 1mm or more, 8 to11 days with 10mm or more and as many as three days with 20mm or more.
Sunshine was estimated at around 60 hours the average being around 84 hours.
The sea temperature at the Dawlish wave buoy fell during November from 15 Celsius at the start of the month to almost 12 Celsius at the end. Wave heights reached the storm threshold of 2.8 metres on six days during the month associated with windy conditions on the 3rd, 8th,15th, 22nd 24th and 26th.