Our House Musical
---
Shaftesbury Theatre, Brunswick Place, Dawlish
10th May 2022 - 14th May 2022
Tuesday 24th May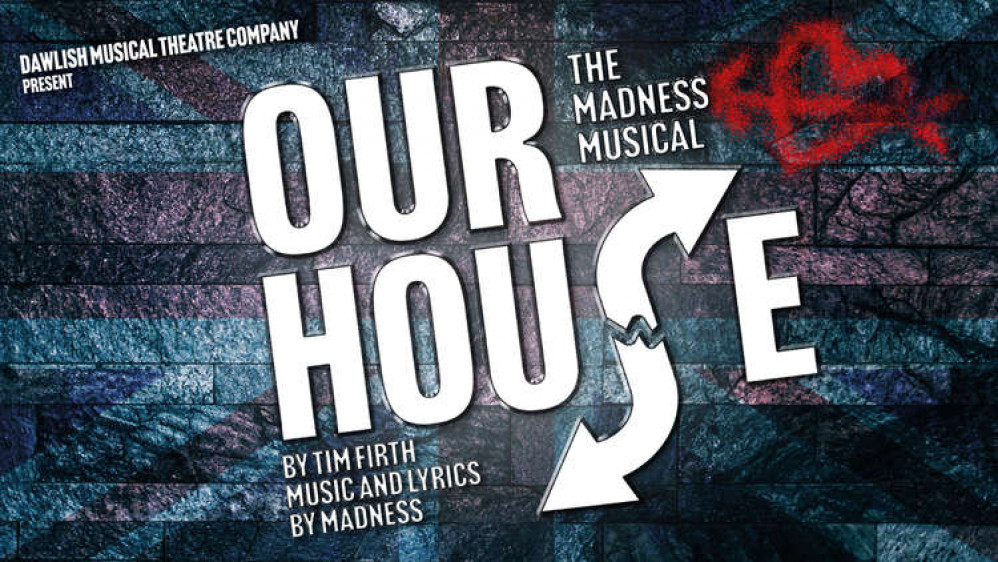 Dawlish Musical Theatre Company return to the Shaftesbury Dawlish with the Olivier Award-winning musical written by Tim Firth, the writer of Calendar Girls and featuring the songs of the legendary 1980s group, Madness.
Based in 1980s Camden Town, Our House tells the story of London lad Joe Casey, who, on the night of his sixteenth birthday, takes Sarah, the girl of his dreams, out on their first date. In an effort to impress her with bravado, he breaks into a building site overlooking his home on Casey Street, which is owned by Mister Pressman, a high-end property developer. The police turn up, at which point Joe's life splits into two: the Good Joe, who stays to help, and Bad Joe, who flees. We follow both threads of his life, each leading to different and thought-provoking conclusions.
Featuring a collection of Madness hits including House of Fun, Baggy Trousers, Driving in my Car, It Must Be Love and of course Our House.
Our House is directed by Linsie Kemp, with musical direction by Chris Matanlé and choreography by Hannah Cridge and Paula Smith.
OUR HOUSE was first produced at the Cambridge Theatre, London on 28th October 2002.
Producers were Tiger Aspect Productions, Rupert Lord, Andre Ptaszynski and Phil McIntyre in association with Madness This amateur production is presented by arrangement with Music Theatre International.
All authorised performance materials are also supplied by MTI www.mtishows.co.uk
Add your Dawlish event for FREE here!
Nub It