Dawlish food review: Sticky Rice | Opinion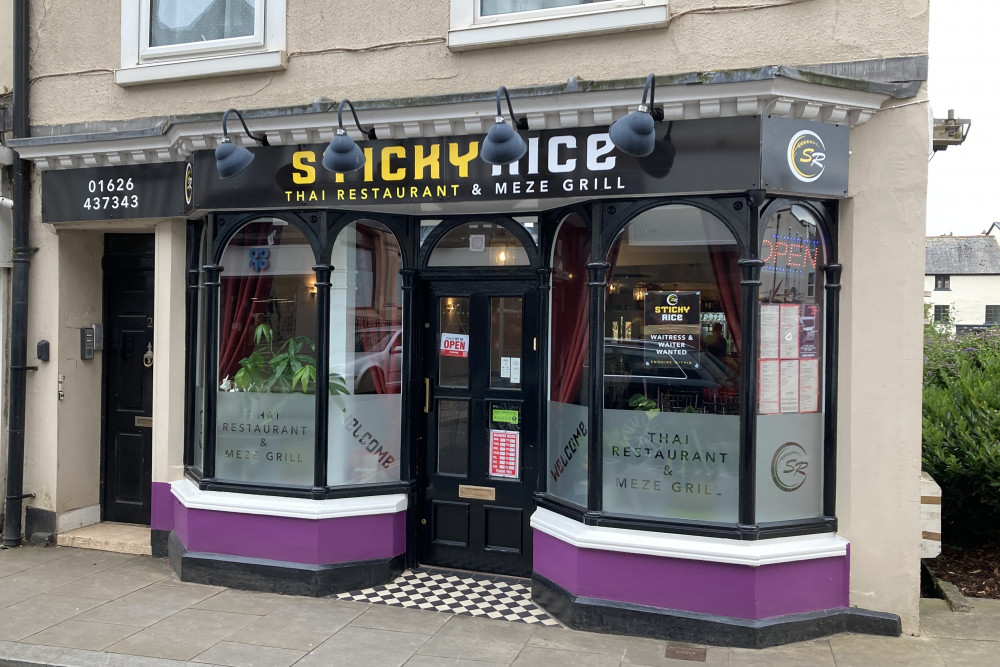 Sticky Rice on the Strand, Dawlish (Nub News, Will Goddard)
Your correspondent took his wife out for dinner this week at new restaurant 'Sticky Rice' on the Strand in Dawlish.
It opened its doors in December last year. Describing itself as a Thai restaurant and meze grill, it is run by married couple Inan Sarican and Janya Neil, from Turkey and Thailand respectively.
Both have more than a decade's experience in the trade - and it shows.
Food, dining experience
To start, your correspondent and his wife had multicoloured prawn crackers and vegetable spring rolls. The crackers had a variety of different flavours, and the spring rolls were nice and warm and light.
The main course was a green curry with chicken for him, and a pad thai for her. The curry, which was quite spicy but offset nicely by the taste of fresh coconut milk, was easily one of the best your correspondent has ever had. His wife agreed, finishing off his plate.
Dessert was baklava, a sweet layered pastry with chopped pistachio nuts and honey, a treat enjoyed in Turkey and across the Middle East. Served with vanilla ice cream and strawberries, it was heavenly - and one portion enough for two.
The atmosphere was very cosy and relaxed, with owner Inan waiting tables himself alongside another waitress. The decor also felt very authentic, as if the restaurant had brought a piece of Thailand to the town.
Verdict
Sticky Rice's prices are reasonable in your correspondent's opinion. In short, you definitely get your money's worth in terms of flavour and portion size - but desserts are probably best shared.
Overall, it's five stars out of five for a thoroughly impressive and authentic eatery. Dawlish is lucky to have it.
The restaurant is currently looking for waiting staff, according to a sign in the window. Apply within.
It also does deliveries and collections, and you can order online here.