Work begins on new Manor Gardens play park in Dawlish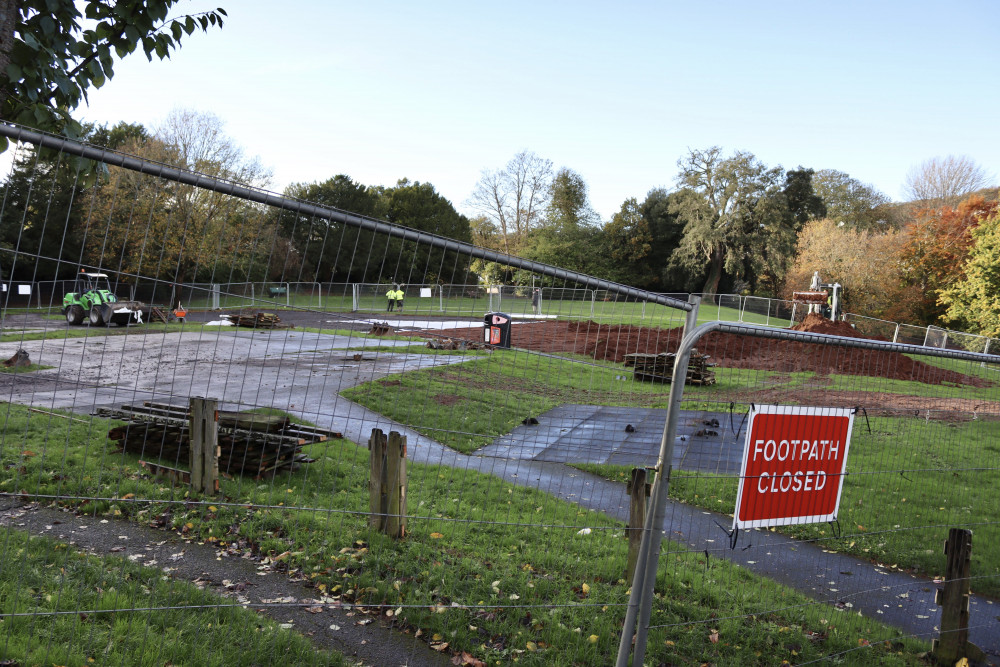 Site of new play park in Manor Gardens, Dawlish (Nub News/ Will Goddard)
Work on a new-and-improved play park in Dawlish's Manor Gardens began this week.
The £320k project, which will also include a children's trail on the Lawn, was approved at Dawlish Town Council in July.
A spokesperson for Dawlish Town Council said: "Works have started to the Manor Gardens play park in readiness for the new play equipment being installed.
"The area is fenced off, and the central pathway has been closed whilst works continue.
"We apologise for the inconvenience. This will reopen once complete.
"The path around the edge of the park, including up to the hospital remains open.
"Further updates will be posted as work progresses."
The play park will feature a see-saw, slide, picnic benches, swings, and also black-swan themed 'rockers' and coastal-themed apparatus such as a model train and fisherman's hut.
There will also be options for those with disabilities including a roundabout and swing for wheelchair users.
The park, funded by both Dawlish Town Council and Teignbridge District Council, is expected to be ready for use early next year.