Tickets now on sale for Dawlish Frozen Jr musical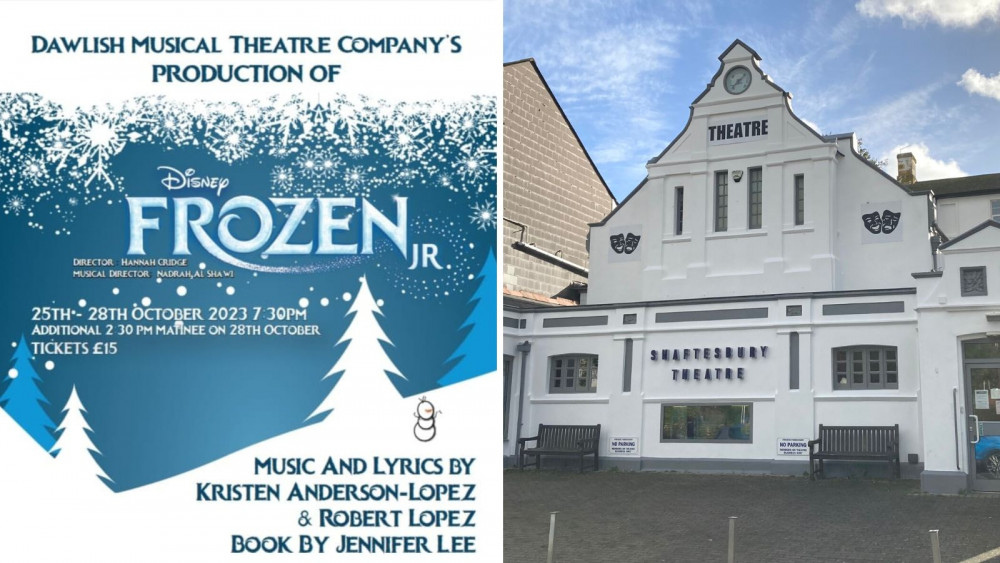 L: Frozen Jr. poster (DMTC). R: Shaftesbury Theatre, Dawlish (Nub News)
Tickets are now on sale for Dawlish Musical Theatre Company's production of Frozen Jr.
Based on the 2018 Broadway and West End musical, Frozen Jr. "expands upon the emotional relationship and journey between princesses Anna and Elsa" and will be performed by the younger members of the company.
The cast are reportedly working hard and are "very excited to bring you this fantastic production".
The show will take place at the Shaftesbury Theatre on Brunswick Place from 25 to 28 October at 7.30pm each night with an additional matinée at 2.30pm on 28 October.
Tickets cost £15 and can be booked online.