Planning permission sought to turn former Dawlish Natwest bank into six flats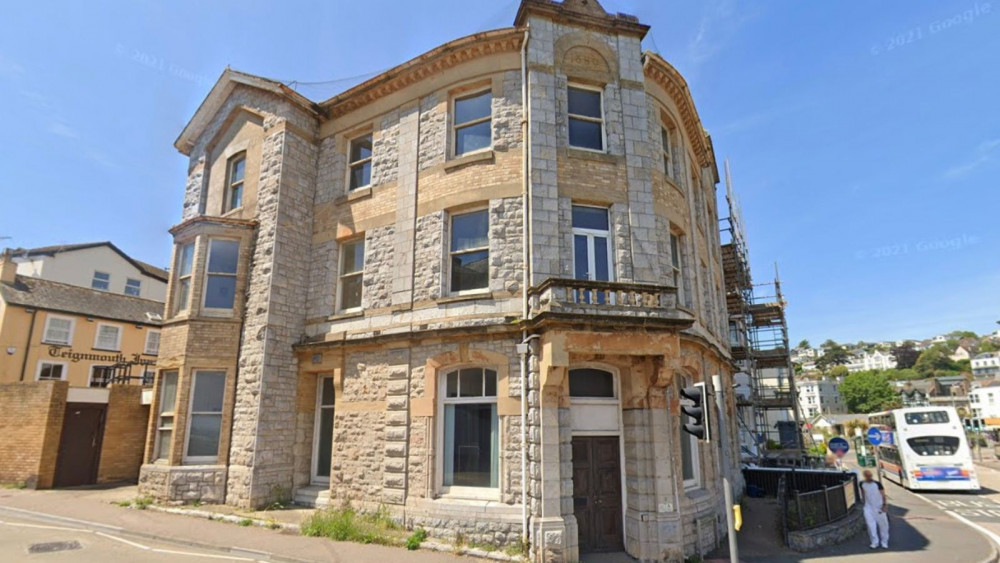 6 Brookdale Terrace, Dawlish (Google)
Planning permission is currently being sought to turn Dawlish's former Natwest bank into six flats.
The three-storey building at 6 Brookdale Terrace housed a Natwest branch until it closed in 2014.
The ground floor is now being used as offices by its current owners Westpointe Estates Ltd, and its upper floors were originally part of the bank but were sold off to be converted into flats before being bought by the same company.
The plans would see two three-bedroom apartments on the ground floor, and four more on the upper floors.
The first ground-floor flat would be accessed via a modified and raised access ramp to the former cash machine and new timber double doors in an existing window space.
The second ground-floor flat would have another new entrance in the kitchen area to the side, next to the existing entrance to the upper-floor flats, which would stay unchanged.
The application is currently awaiting a decision from the district council.