RNLI rescues injured man from yacht off Holcombe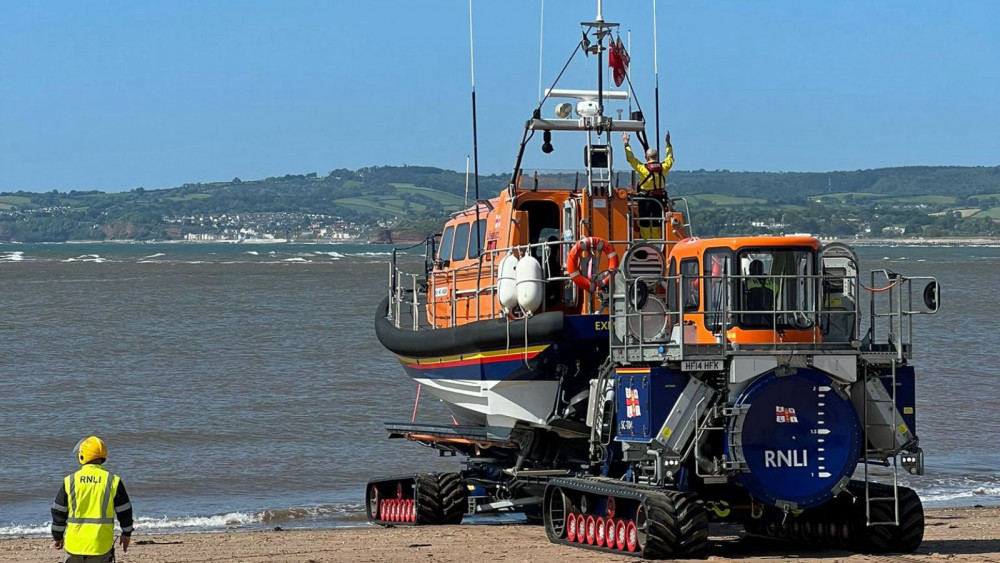 Exmouth all-weather lifeboat launch (Ed Thomas/ RNLI)
At 10.38am on Monday (29 May), HM Coastguard tasked the volunteer crew of Exmouth RNLI all-weather lifeboat to a report of a male with head and shoulder injuries following a fall on board a 32-foot yacht about four kilometres east of Holcombe.
The lifeboat immediately sped to the reported location where they made contact with the vessel at 11.07am. Two lifeboat crew boarded the yacht and administered first aid to the casualty.
At 11.16am the Exmouth RNLI crew requested the assistance of Teignmouth RNLI to convey the casualty to shore. The casualty was successfully transferred to the Teignmouth lifeboat at 11.47am and taken to a waiting ambulance at Teignmouth.
The yacht was taken under tow by Exmouth lifeboat to the safety of Torquay harbour following which the lifeboat returned to Exmouth Lifeboat Station at 2.15pm and back on service a short time later.