Knitting group issues appeal after Dawlish postbox topper goes missing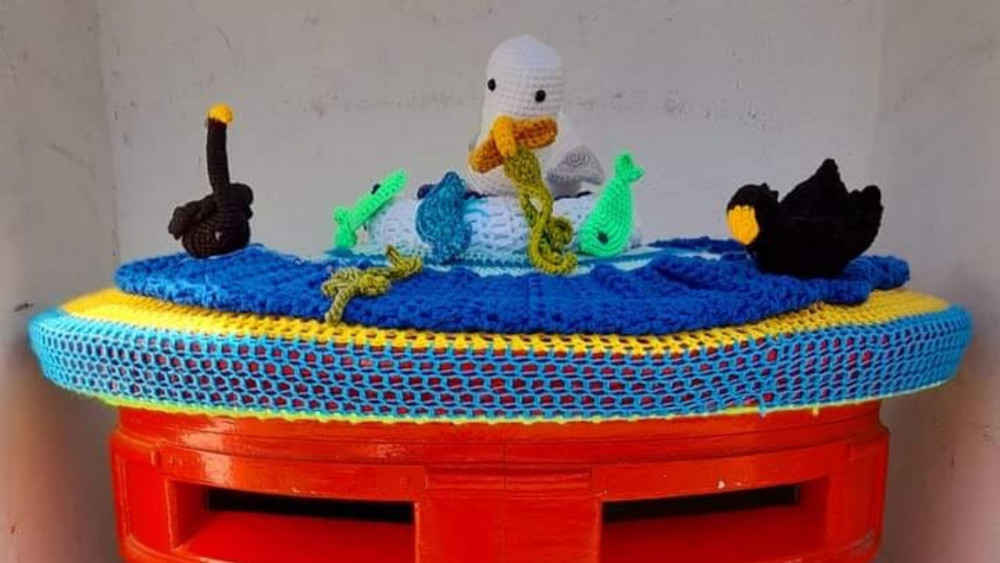 The missing topper (The Knitty Noras of Dawlish)
A local knitting group has issued an appeal for information after a postbox 'topper' went missing from outside One Stop on The Strand in Dawlish.
The topper, which was made to raise money for charity, features a seagull, black swans, fish and dark blue water.
It is believed to have disappeared last Tuesday (30 June).
A spokesperson for The Knitty Noras of Dawlish said: "Unfortunately this topper has been stolen from outside our post office on The Strand.
"In three years the only other item stolen was a seagull with a chip in its mouth!
"And the moral is... no more seagulls on our yarnbombs, which are made by volunteers to raise money for Assist Teignbridge.
"Please let us know if you saw the perpetrators."