Event of the Week: Dawlish Christmas light switch-on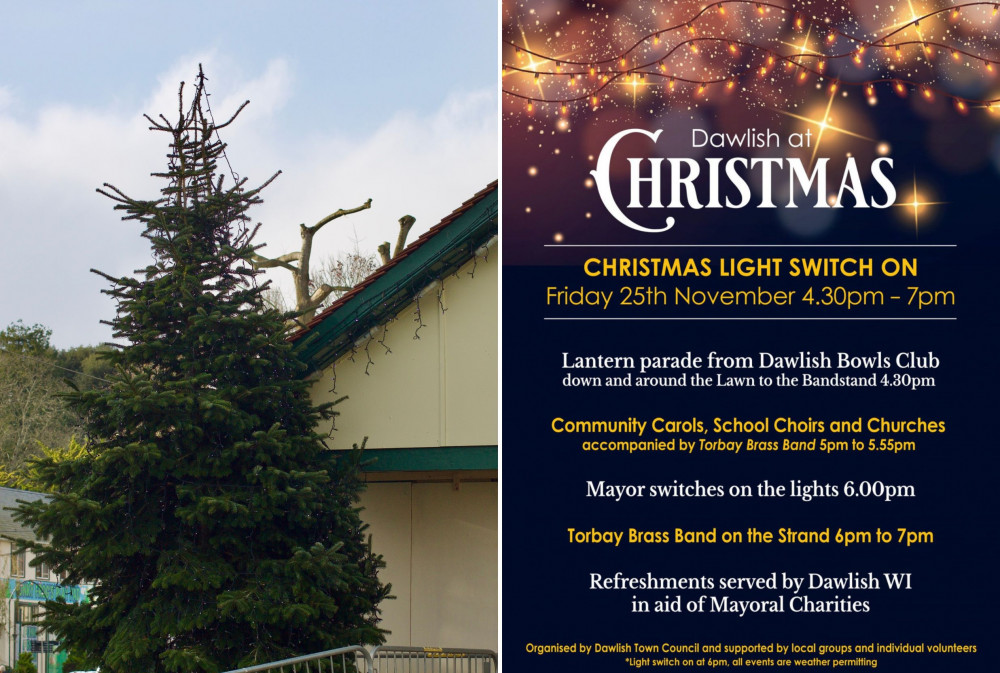 If you have an event coming up, you can Nub It for free on our website!
Dawlish Nub News' Event of the Week is the Christmas light switch-on - click here to add your own event for free!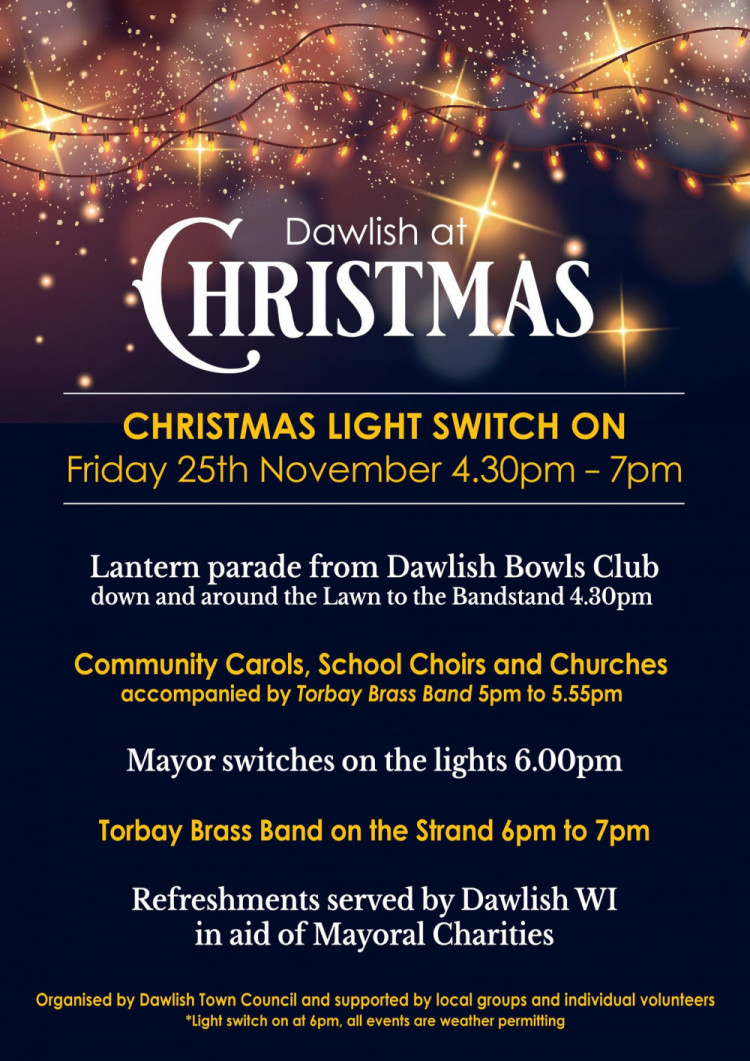 Dawlish's Christmas light switch-on is set to take place on Friday (25 November).
The event will last from 4.30pm to 7pm. It will feature a lantern parade from Dawlish Bowling Club at 4.30pm down and around the Lawn to the bandstand followed by community carols, school choirs and churches from 5pm to 5.55pm.
The Mayor of Dawlish Cllr Lisa Mayne will switch on the lights from 5.55pm to 6pm.
The switch-on will include festive street lights, the Christmas tree and illuminated Nativity scene at the bandstand, the waterfowl compound and Brook lights.
Refreshments will be available at the bandstand or Bowls Club (weather dependent) served by Dawlish WI in aid of the mayoral charities.
Torbay Brass Band will play on the Strand 6pm to 7pm.