Dawlish: Pay rise to attract new waste staff put forward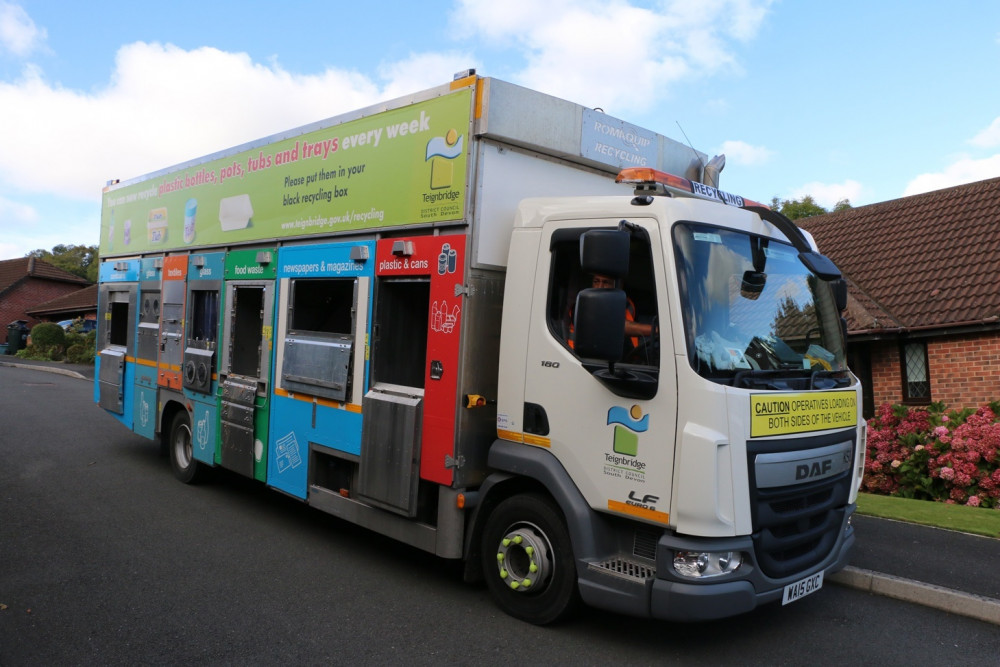 Teignbridge recycling lorry (Teignbridge District Council)
Councillors will be urged to back pay rises on Tuesday (29 November) to help attract HGV drivers to join the council's waste and recycling team.
Teignbridge District Council said that it has struggled to hire new staff due to "an aging HGV workforce, a backlog in driver tests and the loss of European workers" which have contributed to a national shortage.
The proposed increase for HGV drivers, for which the council has 10 vacancies, would be to the band of £28,371 to £29,439.
Teignbridge Executive Member for Recycling, Household Waste and Environmental Health Cllr Alistair Dewhirst said: "Staff have done their best to compensate for missed collections and delays by working additional hours and over weekends, but this is unsustainable for long periods and we need to attract new recruits.
"With the national shortage of drivers, we are not going to recruit drivers if our pay package is below the market rate and is not competitive both in terms of salary and benefits."
It is also proposed to fund this year's additional costs from savings resulting from vacancies, and to cover the cost next year councillors will be asked to back an increase to the garden waste collection charge by £5 to £55 from 1 April.