Dawlish: Devon Air Ambulance invites people to skydive to raise money for the charity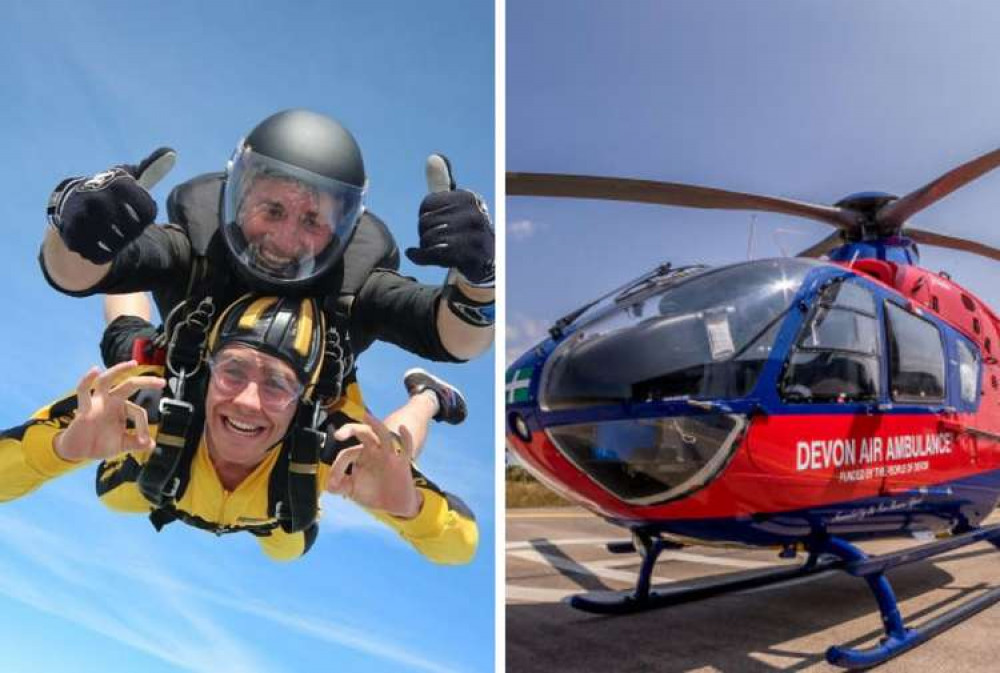 You can choose to jump solo, in a team, with friends, or with family (Credit: Skydive Buzz/Devon Air Ambulance)
Devon Air Ambulance is inviting people who would like to fundraise for the charity to skydive next year on its 30th anniversary.
In 2020, it responded to 1101 missions by helicopter and 406 by vehicle.
How will it work?
The skydive will be held at Skydive Buzz HQ at Dunkeswell airfield near Honiton on Saturday 4 June 2022 during the Platinum Jubilee bank holiday weekend.
You can choose to jump solo, in a team, with friends, or with family. There is also a wingwalk challenge on offer.
Sally Hilton, Head of Fundraising for Devon Air Ambulance said: "The weekend promises to be great fun for everyone who participates or supports the fundraisers, and we're very much looking forward to an occasion that will help to mark our 30th year of service.
"Funds raised by our intrepid supporters will make a big difference to our patients, especially after such a prolonged period of having put on-hold our public fundraising events."
You can find out more and sign up for the skydive or the wingwalk by visiting the charity's event page.
—————
Got a Dawlish story you want to share with us? Email [email protected]
For daily updates on what's happening in Dawlish, follow us on Facebook and Twitter. You can also sign up to our free weekly newsletter featuring exclusive articles for subscribers - just type your email into the box below.