Dawlish: Democracy is in a dangerous place, says Teignbridge district councillor receiving award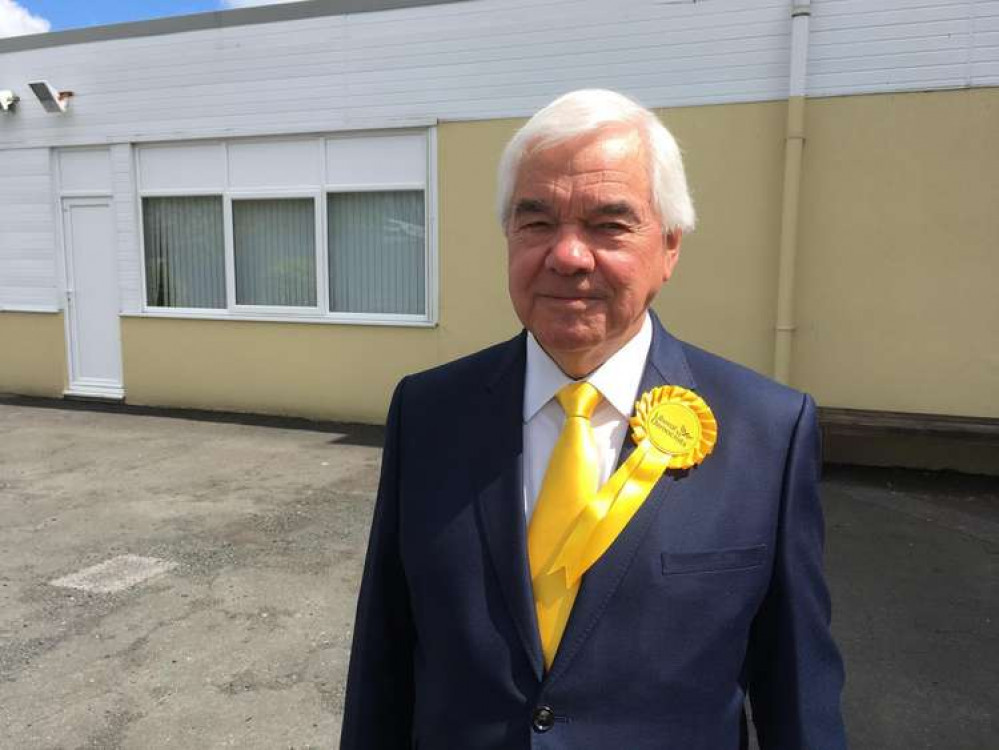 Councillor Gordon Hook (Credit: Daniel Clark)
A former Devon County Councillor says the public's political knowledge remains "woefully and dangerously low" as he accepted an award for his service.
Gordon Hook, who is still a Teignbridge district councillor, served as a Liberal Democrat county representative for Newton Abbot South from 2005 until May this year.
He was among 10 people recognised this week for their years of service by being appointed honorary aldermen of Devon County Council at a ceremony at Sandy Park.
In his speech, Cllr Hook thanked those responsible and said that he had changed career 35 to 40 years ago to become a teacher of A-level politics, adding: "My motivation being the public's ignorance I was experiencing on a day-to-day basis."
However, he told the assembled audience of current and former councillors: "My efforts have clearly made no difference."
"Social media has given the ignorant and the bigoted another platform for their dubious contributions to political debate. Lies, innuendo, wilful distortion of reality are now common place. Some even get elected peddling their untruths.
"Democracy, ladies and gentlemen, I put to you is in a dangerous place. In thanking you for the honour you have bestowed upon me, I implore all councillors, new and old alike, to resist the political populism now sweeping local, national and international politics.
"Contrary to commonly held myth, politics is an honourable occupation too often undertaken by some with less than honourable intent. Please do all in your power to uphold democratic and honest principles and, in so doing, serve your people well."
During the ceremony, council leader John Hart paid tribute to the new aldermen and said they had carried out "extraordinary service for Devon."
The position of alderman is a ceremonial honour that doesn't entitle holders to special privileges, but it does mean they can attend civic functions and council meetings, although they can't vote.