Dawlish: Dartmoor railway line returns after almost 50 years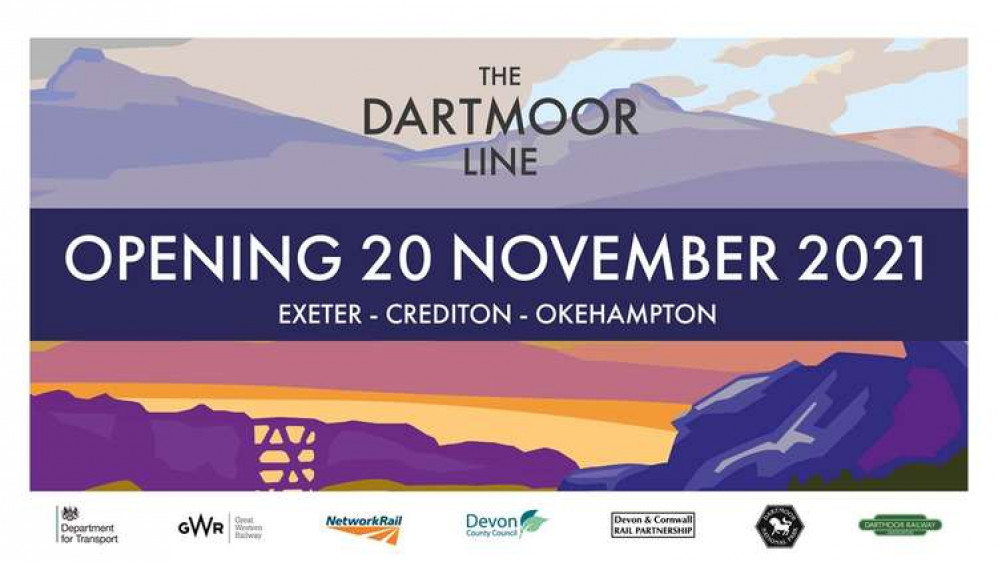 The journey time between Exeter and Okehampton will be approximately 40 minutes. Credit: Network Rail
The railway line between Okehampton and Exeter is set to reopen next month for the first time in almost 50 years.
Services on the Dartmoor Line will run from Saturday 20 November, connecting Exeter St Davids, Crediton, and Okehampton.
It comes as part of the Government's £40m 'Restoring Your Railway' programme, designed to bring old railway lines and stations back into service.
It will be the first time since 1972 that the line has been in operation, but it has been used in the summer since 1997.
The line originally opened in October 1871.
Transport Secretary Grant Shapps said: "The project, funded by over £40million from the Department for Transport, is part of the wider campaign to reverse catastrophic cuts to the rail network primarily led by the Beeching axe.
"The work has been a successful collaboration between the DfT, Network Rail, GWR, Devon County Council, Devon and Cornwall Rail Partnership, and local campaigners and MPs."
Richard Burningham, Manager of the Devon & Cornwall Rail Partnership, said: "What a day Saturday 20 November will be – the day Okehampton fully re-joins the national rail network.
"All of a sudden, a large area of West Devon and North and East Cornwall will be 30 miles nearer the railway than it is today. It's going to make a big, very positive difference to many people's lives."
Tickets are now on sale and can be purchased here. The journey time between Exeter and Okehampton will be approximately 40 minutes.