Dawlish and Teignbridge coronavirus: Find out how many Covid cases there are in the local area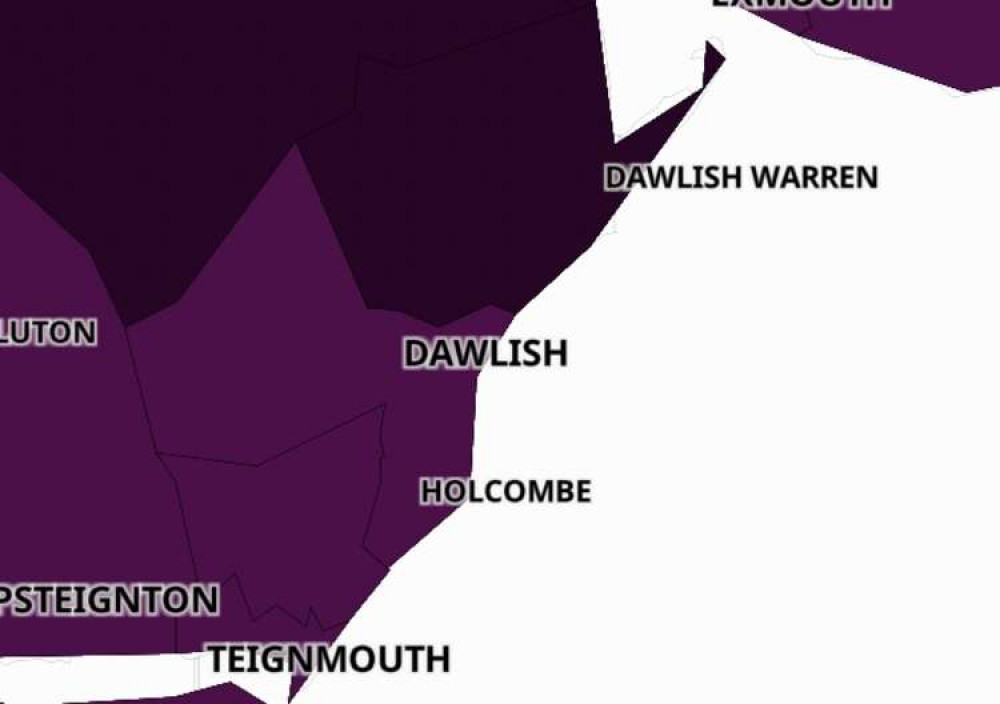 Dawlish and Teignbridge residents can now see the number of Covid cases in their area on an interactive government map.
These are the numbers for the seven days up to 17 November:
Coronavirus in Dawlish and Teignbridge
Starcross and Exminster: 77 cases (increase of 31)
Dawlish North: 76 cases (increase of 32)
Dawlish South: 35 cases (increase of 7)
Teignmouth North: 37 cases (decrease of 11)
Teignmouth South: 52 cases (increase of 23)
Bishopsteignton & Shaldon: 47 cases (increase of 4) You can view the interactive map for yourself
here
. SEE ALSO:
Dawlish: How to get your Covid booster jab; ages 40 and over now eligible
—————
For daily updates on what's happening in Dawlish, follow us on Facebook and Twitter. You can also sign up to our free weekly newsletter featuring exclusive articles for subscribers - just type your email into the box below.