Brook lights could shine on until official end of winter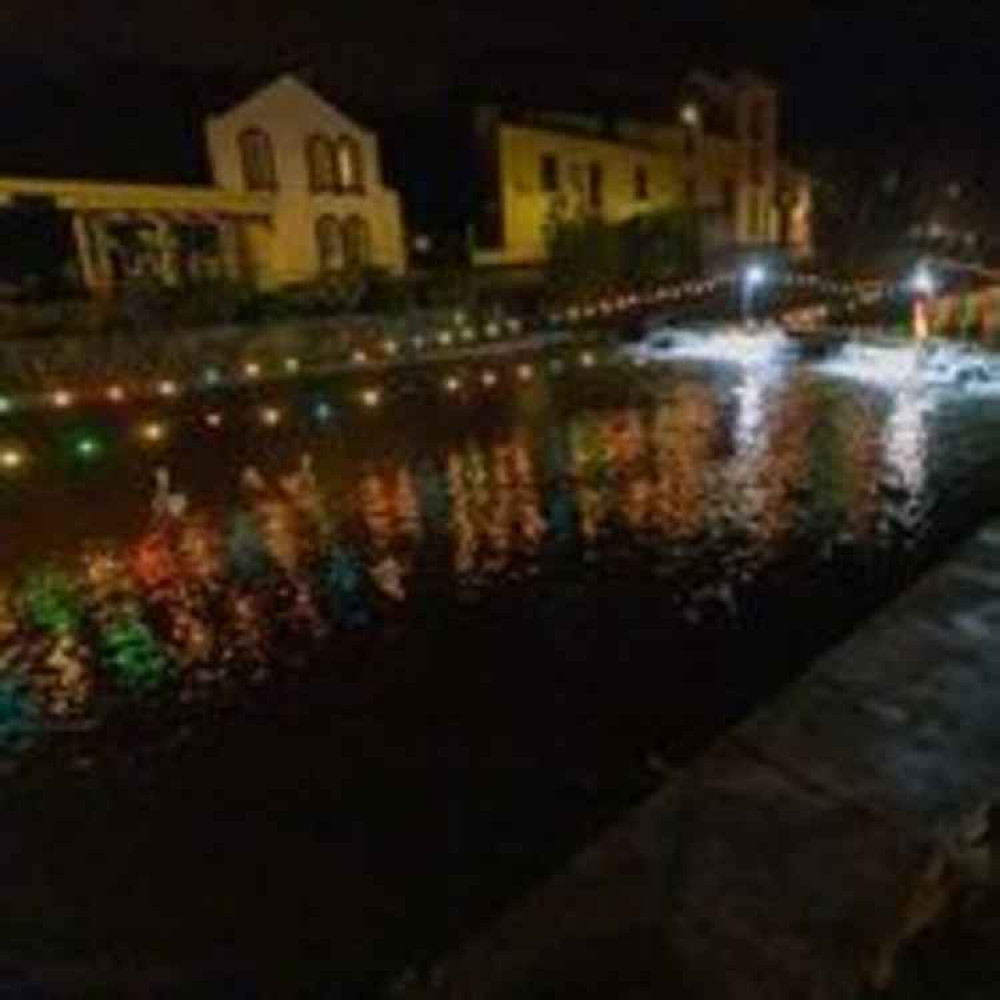 The Brook lights just after switch-on in December. Picture: Neil Salter
Dawlish's Brook Lights could shine on for several more weeks if town councillors get their way.
Teignbridge Council is due to switch them off at the end of February, but the Civic Amenities Committee has agreed to ask for an extension.
The committee fought hard to get the lights switched on in time for Christmas, and now they want the colourful illuminations to brighten up the Brook until the start of British Summer Time.
At their meeting on Wednesday (February 17), they unanimously agreed to ask the district council to postpone the switch-off until Sunday, March 28, when the clocks go forward.
They said the lights lift people's spirits, which is badly needed after the misery of the latest lockdown.
Cllr Rosie Dawson said: "The lights give such a boost to people walking along. This winter has been very cold so far, times are feeling cold and miserable."
The Mayor Alison Foden said: "I think it's a lovely idea to keep the lights on.
"Now that the letters have gone out to all clinically vulnerable people telling them to shield until March 31, it will be brilliant to have those lights kept on.
"Particularly as the evenings will be lighter, so people will be taking the opportunity to have their exercise during the evening, having the lights on will be a real boost and a sign that we're doing our best to keep Dawlish happy."
Cllr Val Mawhood said even if Teignbridge Council ask for extra money to fund the extension, it will be worth doing.
She said: "I think we'd all be delighted to see that, we need everything we can find to cheer us up.
"I'm sure we're going to be asked for another contribution, but it might be worth every penny."