Twin Your Vaccine
---
28th Jul 2021 - 31st Dec 2021
UNTIL Friday 31st December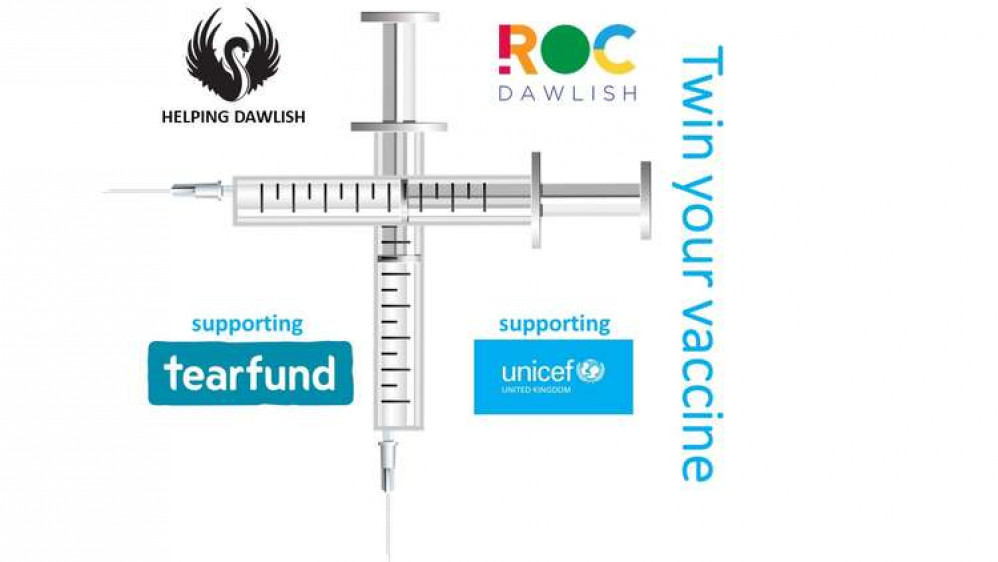 Twin your vaccine appeal - COVAX vaccine via UNICEF UK and COVID vaccination support via TEARFUND
We're all being offered two free Covid-19 jabs and I'm sure we'd have willingly paid between £4 and £30 for the privilege if we had to.
But what about the poorest people in the world?
Let's all twin our vaccine and give a fellow human immunity to Covid-19. ROC Dawlish and Helping Dawlish are working with A) Tearfund on vaccination support and B) UNICEF to deliver the COVAX vaccine everywhere it's needed. Please support one or both campaigns, as you decide.
https://www.tearfund.org/campaigns/recover-together
https://www.unicef.org/supply/covax-ensuring-global-equitable-access-covid-19-vaccines
Please do give what you can. This is a one-off gift from you to someone who really needs your help.
Thank you for helping us to love our (global) neighbours. (Mark 12:31)
Add your Dawlish event for FREE here!
Nub It