Weekly column by local MP Anne Marie Morris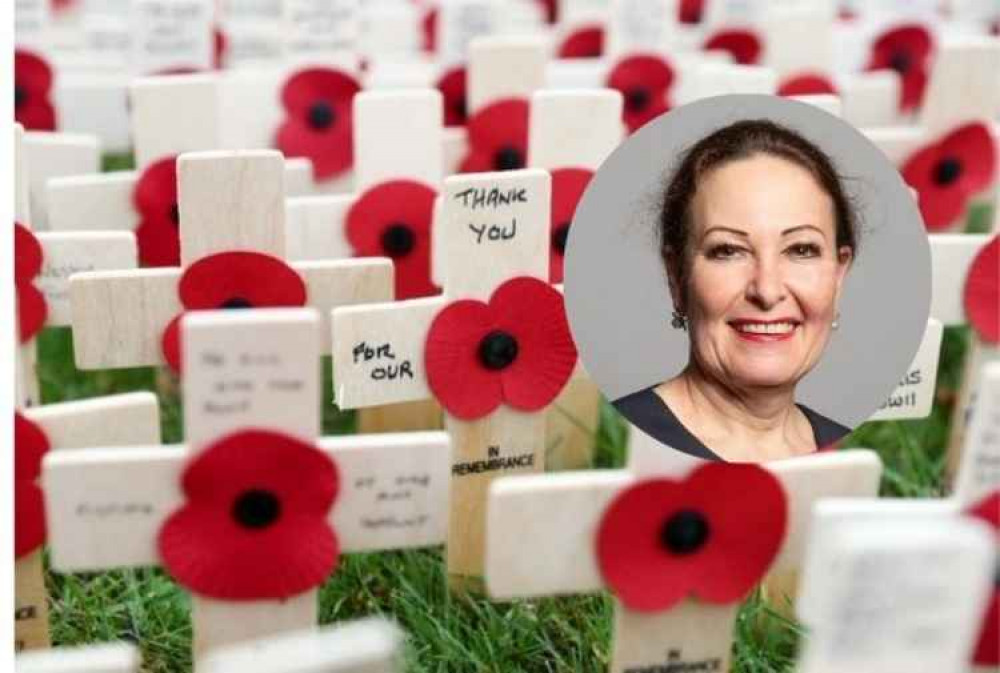 On Sunday, I took part in a service in the constituency at the Newton Abbot war memorial to mark the centenary of the First World War Armistice.
It is important that we honour and recognise those who have served our country and those who have sadly lost their lives in service to the country.
As with many events this year, the event was conducted differently, now we are into a second national lockdown.
Over the last few days, my team and I have received a wide range of queries about the new rules and regulation and what they mean for specific individuals or groups in specific circumstances.
The full guidance can be found on the Government website - https://www.gov.uk/guidance/new-national-restrictions-from-5-november - but if anybody has any specific queries that they do not think are covered then please do get in touch.
Of all the rules currently in place, the one that has seemed to have come up the most is whether dog groomers can stay opening. The answer is yes, they can as it technically counts as an animal welfare issue.
I've also received a few emails regarding contradictions in the guidance for those classed as 'extremely vulnerable'. I appreciate this is often on a case-by-case basis but if anybody has queries then please do email me.
The financial support available
With regard to financial support, I very much welcome the measures outlined by the Chancellor including extending the Coronavirus Job Retention Scheme further, until the end of March and also increasing the third self-employed grant, covering November to January, from 55% to 80% of trading profits.
I am however disappointed not yet to have seen any comment on business rates. For many businesses, it will be their reintroduction when the current holiday expires which will be the final straw.
I am disappointed to see that there is still no specific support for those self-employed individuals who either pay themselves through dividends or are newly self-employed so aren't eligible for the SEISS scheme. Despite the Chancellor claiming that this is a deliberate policy decision, I fail to believe there is not something that could be done to mitigate this situation.
Visiting relatives in care homes
Over the past weeks and months, I have been in discussion with representatives from care homes, as well as constituents who have been deprived of contact with their loved ones in care homes for many months. For many, a visit through a window, or a phone call will not suffice. We cannot rely on this for care home residents and their families anymore.
I have heard heartening stories from care homes in the constituency who have continued to demonstrate their absolute passion for caring for our older generations and granting them the dignified and enjoyable later-life care that they deserve. At this vital time, when their relatives are vulnerable and the time they have left to spend together may be limited, forced separation is entirely unacceptable.
I am calling on Ministers to put practical provisions in place to ensure that care homes can accept visitors immediately. In many cases, visits from the loved ones of residents are as important as the care provided by care home staff.
For residents with dementia, the reduction in face to face contact with loved ones can lead to cognitive decline and faster deterioration of their condition. This can have drastic impacts on physical health and lifespan, demonstrating that it is not only emotional wellbeing that is harmed by the lack of visits.
This is just the start of a series of issues that have been faced by care home staff, residents and the loved ones of residents. I intend to continue to raise my voice to demand justice for those that have been disgracefully ignored by a government that could really make a difference.
As always, if you would like to book a virtual surgery call or raise a specific issue, please call my office on 01626 368277 or email [email protected] to arrange an appointment.