Dawlish Swimming Club team wins first round in national competition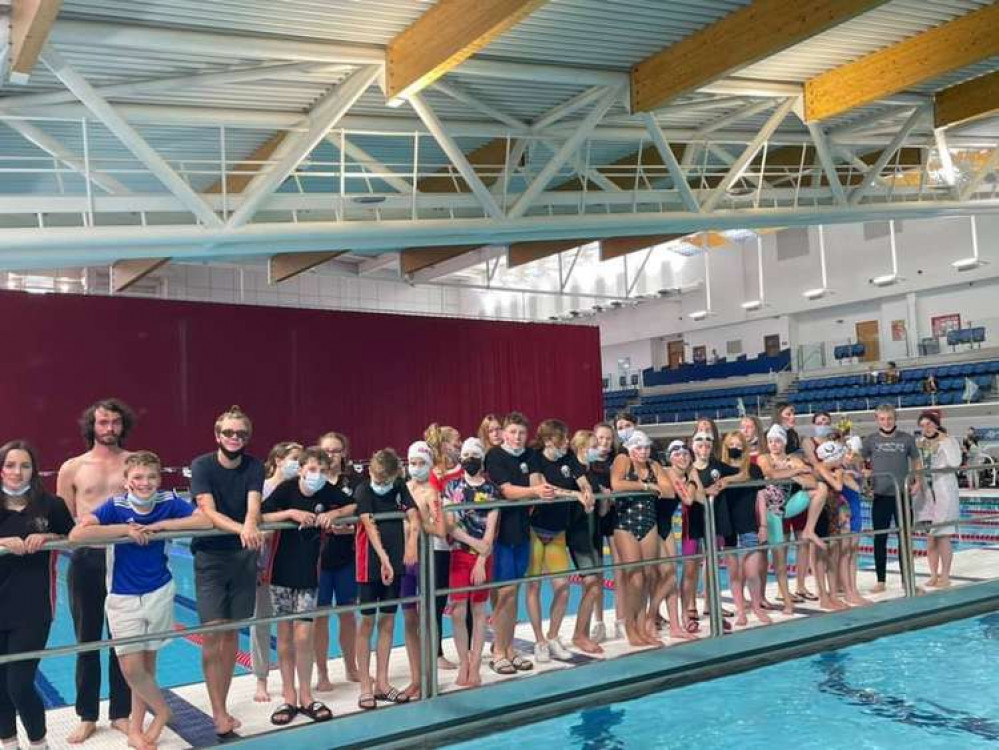 Dawlish Swimming Club at the first round of the National Arena Swimming League
Dawlish Swimming Club has won the first round of a national competition.
The National Arena Swimming League is described as 'the premier swimming league competition in England and Wales' and sees nearly 400 teams and 16,000 individuals compete.
A dynamic team
The first round of events was held on Saturday 9 October.
Dawlish Swimming Club's team was led by its new captain, Erin Curtis, and included Team GB European Junior Harry Noble and two swimmers selected for Swim England's development programme, Bryony Hayward and Stanley Partridge.
Evie Lewis was the first to secure a win, coming second place in the 200m Individual Medley. Her teammates then helped the club secure an early lead with first, second, and third place finishes.
Harry Noble, Tia Crews, Erin Curtis, Stanley Partridge, Ashby Edmonds, Yasmin Yelland, and Lillie Morris and others contributed to the club's 'decisive victory'.
Stanley Partridge and Olivia Steer were also voted swimmers of the day by their teammates.
No longer treading water
During the pandemic, the club found itself without a head coach or somewhere to train.
Now, it has use of Trinity School's outdoor pool in Teignmouth, equipped with a stainless steel frame and panels overhead to enable an artificial switch between 'outdoor and indoor modes' and competitive starting equipment.
A successful crowdfunding campaign has also bolstered the club, together with a new head coach, Iain Chalmers.
He said: "I have been involved with many Arena League competitions and this is the most confident of them, and is a fantastic start for the club.
"The swimmers have trained brilliantly over a very difficult period of time, and performed to such a level, that they more than deserve their success."
Chairman Dominic Kennedy Bruyneels said: "This is the first step in our vision for the club. Swimmers finding success on the back of tough training, creating noise and atmosphere, supporting each other and full congratulations to all of them."
Dawlish Swimming Club's team will compete again in the second round of the competition in November.
—————
For daily updates on what's happening in Dawlish, follow us on Facebook and Twitter. You can also sign up to our free weekly newsletter featuring exclusive articles for subscribers - just type your email into the box below.