Chiefs' hopes for a comeback dashed against London Irish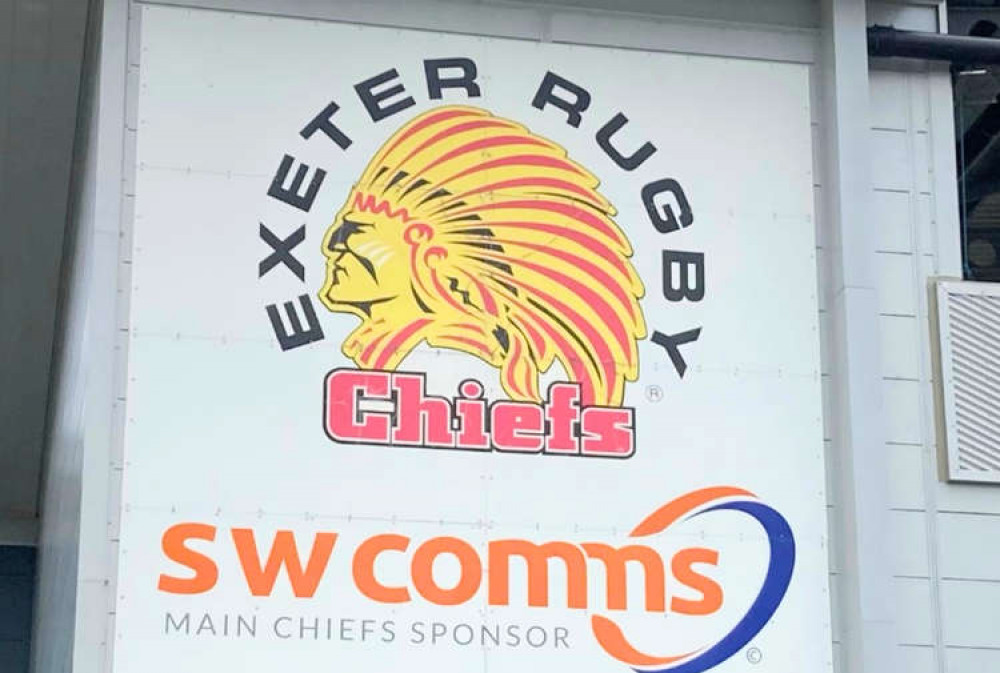 Exeter Chiefs logo at Sandy Park (Nub News, Will Goddard)
It proved to be a very difficult match for the Exeter Chiefs today (Saturday 23 October) against London Irish.
A rocky start
London Irish led the way with two explosive tries in the first ten minutes of the game, steaming their way through the Chiefs' loose defence.
Exeter had a lack of accuracy at the breakdown, and London Irish exploited this with quick, sharp, and clean decisions securing turnovers and penalties.
Hopes for a comeback
Chiefs' Tom Hendrickson brought his side back into the game with two brilliant assists, seeing Stuart Hogg and Will Witty over the line to equalise the score to 14-14 at half time.
London Irish dominate play
Unfortunately Exeter's defence did not improve, and London Irish scored twice in the first ten minutes back, echoing the first half.
Jack Nowell managed to break a tackle in a fantastic run and score for the Chiefs, but it was too late for the side to make a comeback - and the match ended 33-21 to London Irish.