UP CLOSE: Meet the owners of No.1 Café, Kimberley and Byron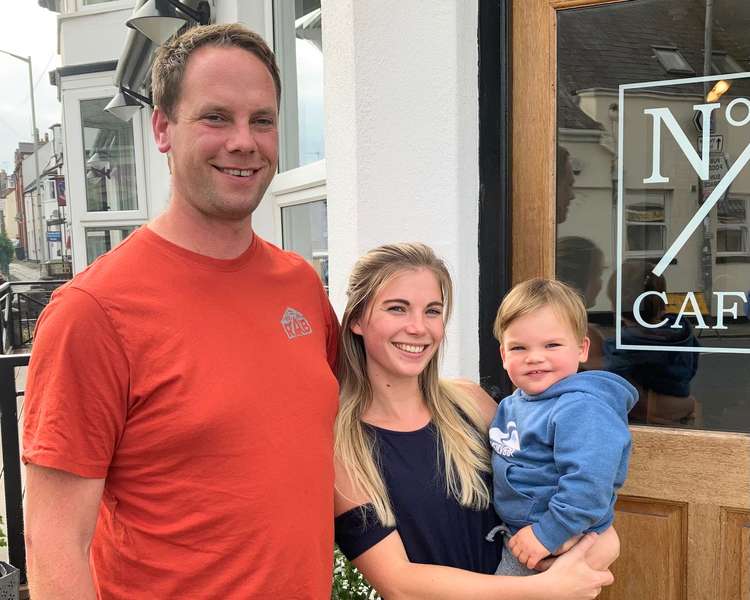 Owners Byron and Kimberley, with their son Atlas, outside No.1 Café on Queen Street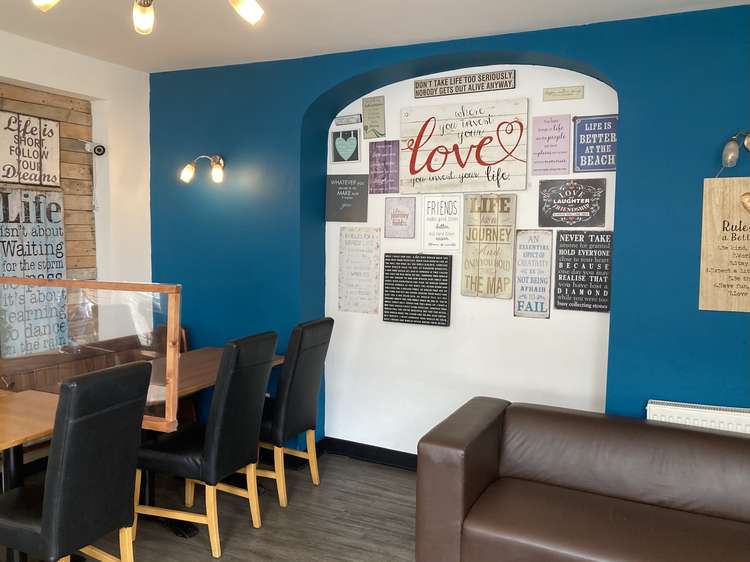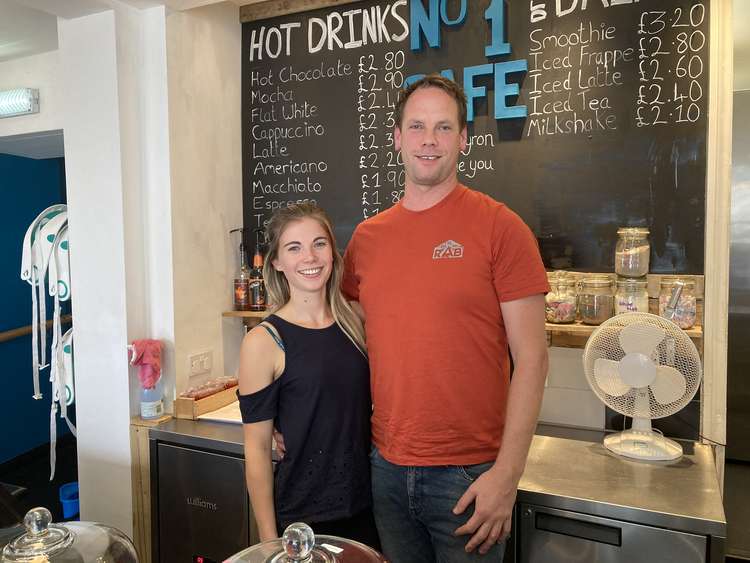 Kimberley and Byron behind the counter
"Byron hates coffee, and he hates tea!" said Kimberley, smiling.
"I don't drink hot drinks," he said. "You only drink tea, not coffee."
"Well, I love the smell of coffee, which helps!"
A happy accident
The owners of No.1 Cafe in Dawlish, Kimberley and Byron, never set out to buy a café.
Kimberley said: "It was a bit crazy, we didn't set out to have a cafe at all. And here we are four years later.
"I worked here for about six months before we took it over. It went up for sale while I was working here, and the next thing I know we have the keys and we've bought it. It was a bit of a whirlwind!"
A family business
Byron said: "The staff we've got here aren't staff; they're family. People always said: 'Don't employ family', but my sister works for us, and our niece."
Kimberley added: "[One of our employees] started when she was 14, she's worked her way up gradually and she's heading off to college now and she said she's got no thoughts of leaving for the next couple of years."
The customer is always right
Kimberley said: "We're very customer-led with a lot of things. Most of our customers said that they prefer having [the music] gone because then they can talk a bit better.
"I think the main thing our customers look for when they come in is a social thing, so even when we're crazy busy they [the staff] will always make sure they are giving the right amount of time to the customer to make them feel they are wanted here."
Local products
Kimberley said: "We get all our meat from Lloyd Maunders in the town and our bread from Ryders. All our cakes are local too, made by Pat a Cake in Teignmouth and Laura French.
Byron added: "The coffee is from Coffee Works in Holcombe. They've been really good to us - if we had a problem, he'd pick up the phone even on his way home."
Changes, past and future
They opened the cafe in August 2017, and have refurbished much of the interior. Now, they are looking at changing the name.
Kimberley said: "We bought it as No.1 Cafe and Bar, and we stripped the bar bit off and kept the cafe.
"We changed the mirror behind the counter to a chalkboard. We've done a completely new floor, and put in a new front door. All the wood bits around the front counter, we've put all that in. "
Byron said: "It's all pallets, money doesn't grow on trees! For a while we were collecting pallets and spending evenings de-nailing them and treating them."
Kimberley added: "We love wood - we always wanted to call it 'Woody's Café' [their surname is also 'Woods'].
"I think that would be our next thing to make it fully ours. We've put a lot of love into this place; it's our future."
You can find No.1 Cafe on Queen Street in Dawlish opposite the library and here on Google Maps.
—————
For daily updates on what's happening in Dawlish, follow us on Facebook and Twitter. You can also sign up to our free weekly newsletter featuring exclusive articles for subscribers - just type your email into the box below.