Teignmouth firefighters called out to large wildfire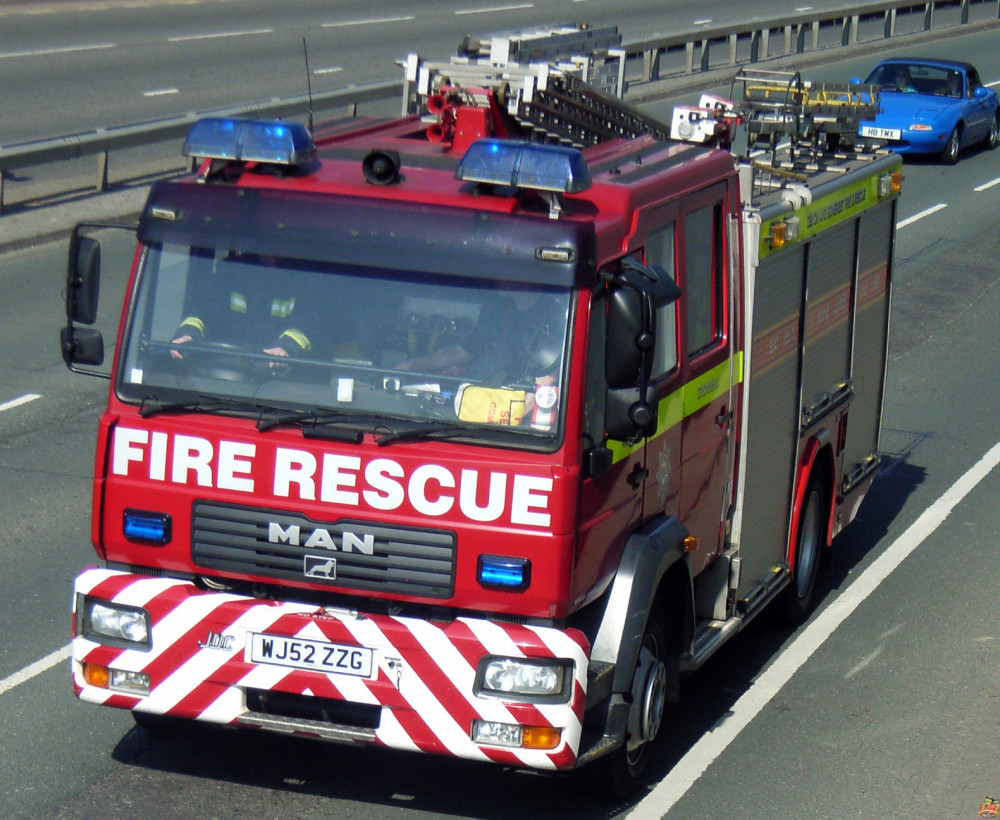 Devon and Somerset Fire and Rescue Service fire engine (By Graham Richardson from Plymouth, England - Devon and Somerset Fire WJ52ZZGUploaded by oxyman, CC BY 2.0, https://commons.wikimedia.org/w/index.php?curid=10656640)
One fire engine from Teignmouth responded to a large wildfire in a wheat field in Newton St Cyres north of Exeter yesterday afternoon (Thursday 4 August).
The fire service received several calls at around 4pm. When the first fire appliances arrived at the scene, they immediately asked for backup.
Nine fire stations were at the scene in total. The fire also spread over the railway track.
A spokesperson for Devon and Somerset Fire and Rescue Service said: "The fire involved two fields of approximately 100 acres of standing wheat, 20 per cent of which was damaged by fire on multiple fire fronts.
"Crews were able to extinguish the fire using four hoses, multiple beaters, two all terrain vehicles, a Land Rover with a wildfire pump, portable pumps and one drone. Farmers were able to create fire breaks with two tractors.
"This is believed to have been accidental."
The fire was out by around 8.20pm the same day.