New Dawlish link road funding agreed
By Guy Henderson - Local Democracy Reporter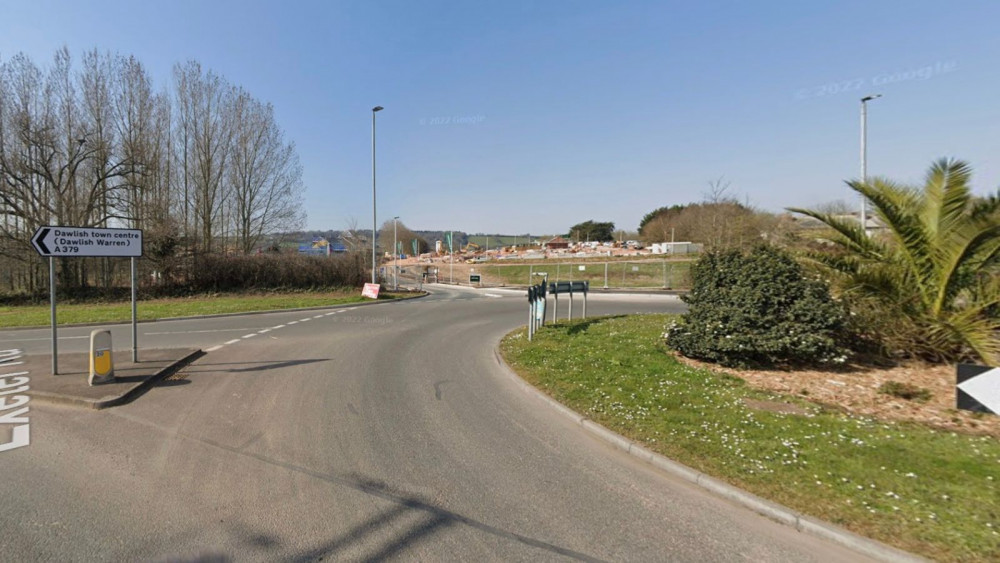 Looking towards future northern end of link road on A379 near Sainsbury's, Dawlish (Google Maps)
A vital road bridge needed to complete a multi-million-pound development at Dawlish has been given the green light after councillors heard they must act quickly or risk losing the funds to build it.
Almost £5 million in government money to build the link road and bridge was granted as long ago as 2019, but since then costs have spiralled due to inflation. Now the council will use £1.3 million collected from developers to top the pot up to £6.2 million to get the work started.
Building on the Dawlish Link and Bridge project can now begin this summer and could be finished in a year.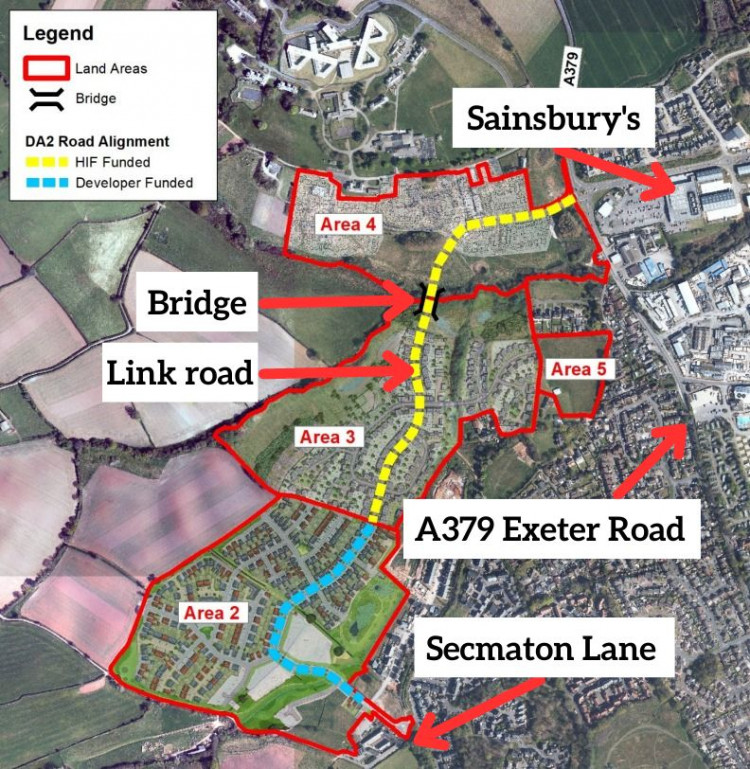 Dawlish link and bridge (TDC)
Teignbridge councillors at a full council meeting on Tuesday (23 May) heard that lengthy negotiations over some of the land earmarked for housing near Secmaton Farm had delayed the start of the project. The government cash must be spent by March next year or it may have to be returned.
A report from council officers explained: "If this decision is not made, there is a risk to £4.9 million grant funding and that the bridge, and a significant proportion of the link road at Dawlish, will not be delivered.
"It is highly unlikely that private developers or anyone else would step in to deliver the project at a later point due to the significant financial constraints they would face." The report said the rise in the cost of the project was "unfortunate, but not unexpected".
When finished, the huge development will have around 860 homes, but it depends on the completion of the bridge over Shutterton Brook.
Cllr Rosie Dawson (Lib Dem, Dawlish NE) urged colleagues to give the go-ahead for the extra funding from the council's Community Infrastructure Levy. "There's nothing we can do about inflation right now, but we risk losing the whole project and letting the community down," she said.
Cllr Gary Taylor (Lib Dem, Kenton and Starcross) said the scheme was a "model" of its kind, but Cllr Phil Bullivant (Con, Bradley) warned: "Four years ago the council gave approval for this development to go ahead. Now spending an additional £1.3 million is essential.
"We have a lesson to learn. We cannot procrastinate. Costs go up. The government gave us the money in 2019, and we are now pushed right to the limit to make sure we spend it by the end of the five-year period."
Councillors from the South Devon Alliance also raised concerns that a number of newly-elected members who had not yet had full training on planning matters were being expected to commit to spending more than a million pounds on the scheme.