Local historian: The history of Dawlish's churches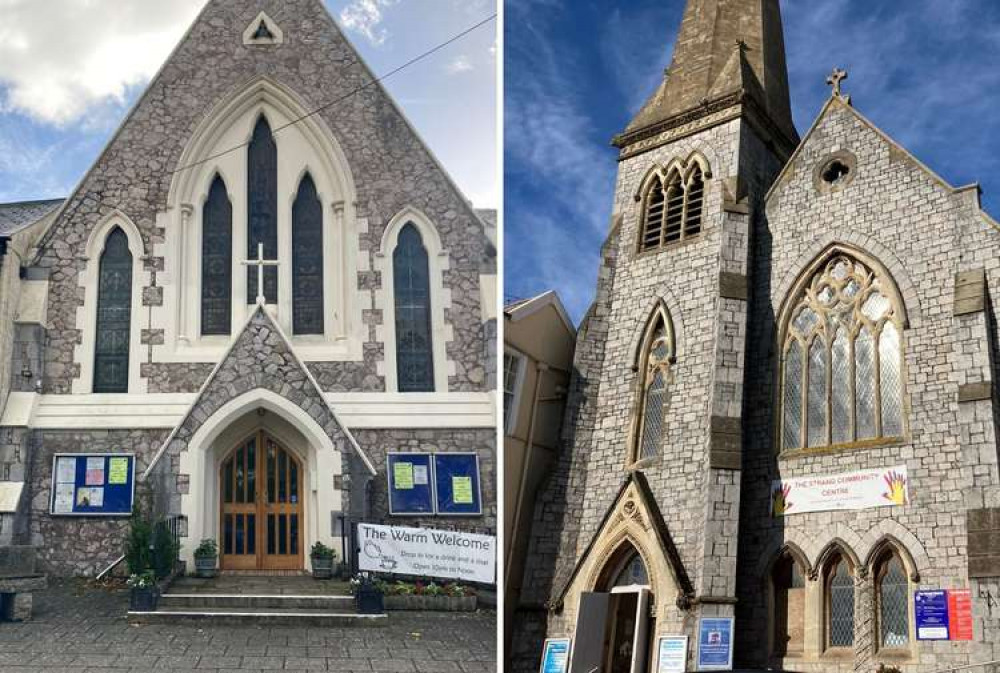 L: Dawlish Methodist Church on Brunswick Place. R: Dawlish United Reformed Church on the Strand (Nub News, Will Goddard)
After our comprehensive look at St Gregory's last month we are now going to talk about the main churches/chapels of Dawlish, most of which were built in the Victorian times.
We start with St Mark's Church, originally known as a 'chapel of ease'. It was erected in 1850, costing £2,500.
Fortunately, Sir Charles Hoare of Luscombe House gave £1,800 towards its building and an endowment of £1,000. This church on Brunswick Terrace was nearer to the beach than St Gregory's so was popular with the disabled.
Demolished in 1975 due to a declining congregation, it now has six dwellings on the site.
Two churches roughly face each other across the Lawn both built with limestone.
On Brunswick Place, we find the Methodist Church, originally the Wesleyan, which replaced the Horse and Groom public house. Built in 1861, it had a capacity of 300 people.
Meanwhile, the Strand United Reformed Church built by the Congregationalists occupies the site of Tripes New Inn (1789) and York Hotel (1820). Built in 1870 at a cost of £3,300, it seated 600 and has a fine steeple.
The Vestry Hall at the intersection of King Street and Park Road housed a courtroom and a gaol cell. Finished in 1855 in the Classical Style, it is a listed building.
It was used by the Local Board and Dawlish Urban District Council until 1911 and then as a Town Hall before becoming a church. The Central Hall for Christian Fellowship met here until the building was bought by the Baptist Church in the 1990s.
The Catholic Church is located on the corner of Exeter Road and Elm Grove Drive and cost £2,500 to build. Of course the Catholic faith had for a long time been forbidden and only in the 19th Century did it start to re-expand. Teignmouth had a church from 1854 but Dawlish had to wait until 1909 for St Agatha's Church to open.
Next time we will move onto a new subject: namely, the Lawn.