Dawlish's MP backs Liz Truss for PM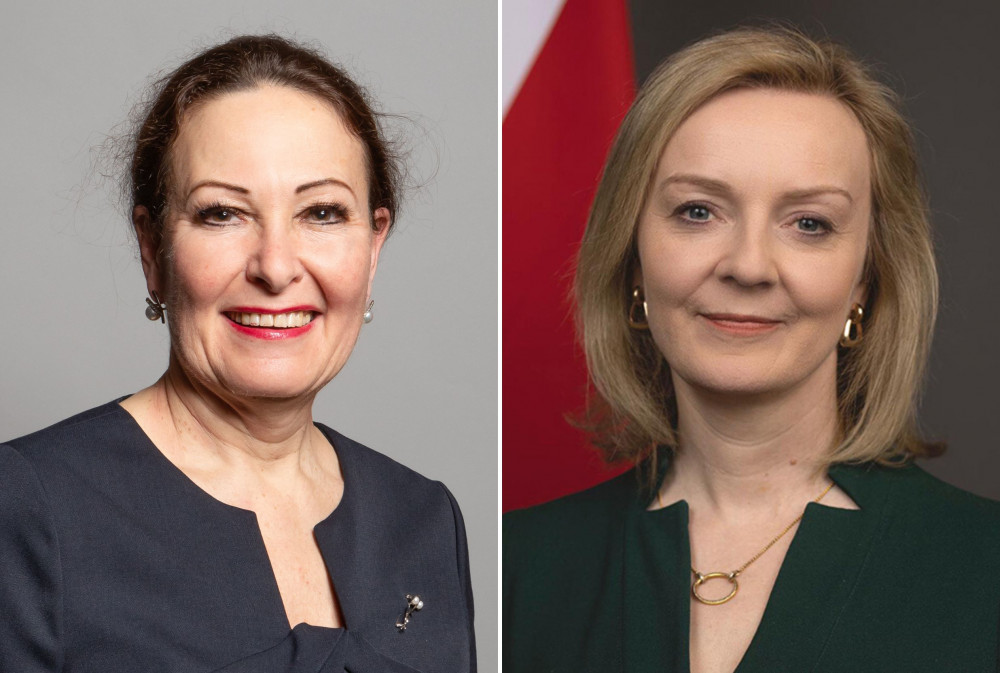 L: Anne Marie Morris MP (By Richard Townshend, CC BY 3.0, https://commons.wikimedia.org/w/index.php?curid=86673656). R: Liz Truss MP (By UK Government, OGL 3, https://commons.wikimedia.org/w/index.php?curid=117584988)
Anne Marie Morris MP, whose constituency includes Dawlish, has backed Liz Truss in the Conservative leadership race to become the next prime minister.
The Newton Abbot MP announced her support for the Foreign Secretary on Twitter this week, but did not explain why.
Her office told Dawlish Nub News that she believes "Liz Truss' proposals align better with her way of thinking" than those of the other contender Rishi Sunak.
Ms Morris had supported Tom Tugendhat's leadership bid before he was knocked out of the race.
The contest comes after Boris Johnson resigned on 7 July as Conservative leader amid mounting pressure, which Anne Marie Morris welcomed.
The results of the Conservative Party leadership election are expected by 5 September.