Dawlish historian: Tuck's Plot, the Lawn and the swans at the turn of the century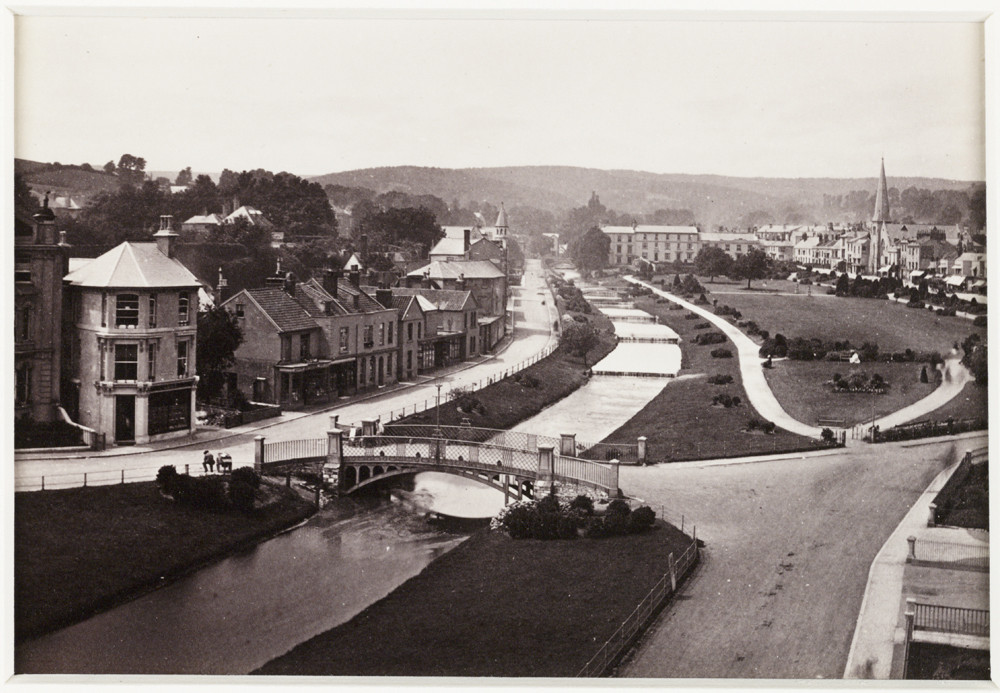 Dawlish Lawn from the Royal Hotel c.1880
We continue our story of the Lawn at Tuck's Plot which is now partially occupied by the Safari Adventure Golf Course. Richard Early, builder of the original sea wall, constructed a fountain in the Brook which released a 30ft high jet of water in 1881 while in 1898 Tuck's Plot was renamed York Gardens which remains its name today.
A number of fairs were held on the gardens and in 1930 a putting green opened being the predecessor to the current crazy golf. Only some people realise that underneath the golf course is a holding tank for sewage which is then pumped to Dawlish Warren!
Returning to the Lawn, in 1897 a band stand was built mainly of wood with railings and in a hexagonal shape. It was replaced in 1936/7 by a brick/concrete Band Stand. Playing bowls on the Lawn predated the opening of the Green in 1907 and a pavilion was added in 1924.
So we arrive to our iconic Black Swans who feature on the town's logo. There are some reports of swans on the Lawn area from 1896 but the first definitive article on the black swans is in 1907 from the Dawlish Gazette. Mr W French of Barton Crescent donated a pair of Australian Black Swans. Through the years both white and black swans have inhabited the Brook but at present we only have black swans.
In the early days of the Lawn it was very bare and the first recorded mention of tree planting was in 1863. Through the years many events have taken place on the Lawn. This included VE and VJ celebrations, the crowning of the carnival queen and celebrations for the coronation of Queen Elizabeth in 1953. Now every year a large number of events including the carnival are held on the Lawn but also is there for the people of Dawlish to use every day.