Dawlish: Coastguard's footbridge reopens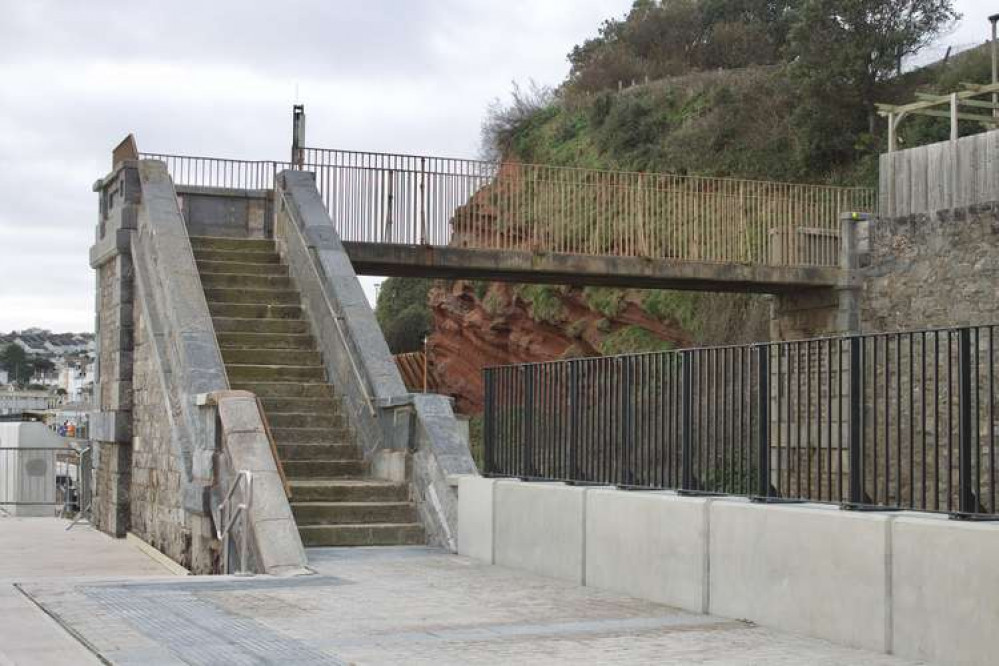 Coastguards footbridge (Nub News, Will Goddard)
Coastguard's footbridge over the railway line in Dawlish has now reopened to the public.
It comes amid ongoing work to construct a new and improved sea wall at Dawlish after a 2014 storm damaged the railway.
The reopening of the footbridge means that pedestrians can now access the sea wall from Exeter Road, and walk all the way to Dawlish Warren.
The section of the sea wall between the footbridge and the breakwater just beyond Dawlish Railway Station remains closed, however, according to Network Rail.
Construction on the first section of the sea wall, from Boat Cove along Marine Parade to the railway station, was completed in July 2020.
Work on the second section, from the Colonnade breakwater (on Dawlish Town Beach) to the Coastguard breakwater, began in November 2020 and is ongoing.
—————
Got a Dawlish story you want to share with us? Email [email protected]
For daily updates on what's happening in Dawlish, follow us on Facebook and Twitter. You can also sign up to our free weekly newsletter featuring exclusive articles for subscribers - just type your email into the box below.